Series of lessons on Russian art began in Bratislava
/ Главная / Russkiy Mir Foundation / News /

Series of lessons on Russian art began in Bratislava
Series of lessons on Russian art began in Bratislava

13.10.2021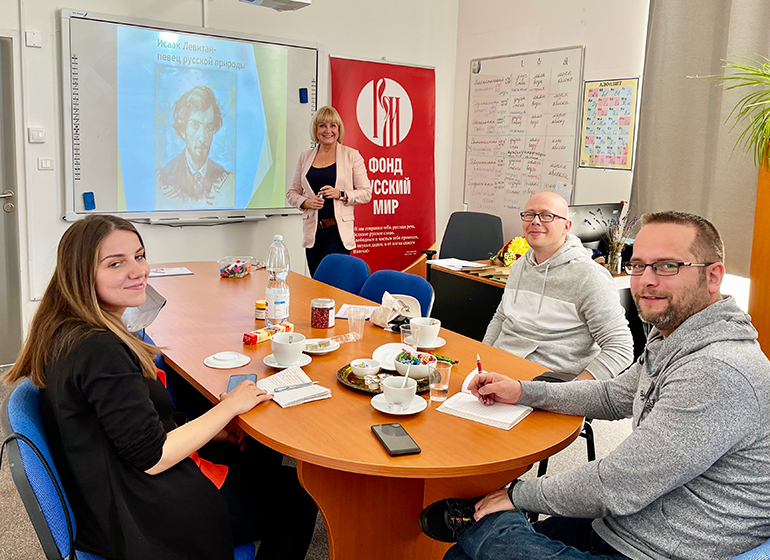 A lesson dedicated to the renowned Russian painter Isaac Levitan took place on October 11, 2021, at the Russian Center in Bratislava. The event was the first in a series of classes on Russian art.
The artist lived a short but vivid life, having becoming one of the most outstanding painters of the second half of the 19th - early 20th centuries.
The participats of the lesson learned about Levitan's life, and his way to stardom and mastery. They discussed why the painter was called the master of the "mood landscape", and who and why forbade Levitan to paint landscapes of Russia.
The meeting ended with a virtual excursion to the Tretyakov Gallery and an acquaintance with the famous works of the artist. 
Natalia Chumak, Bratislava
News by subject