Russian journalist Dmitry Muratov awarded Nobel Peace Prize
/ Главная / Russkiy Mir Foundation / News /

Russian journalist Dmitry Muratov awarded Nobel Peace Prize
Russian journalist Dmitry Muratov awarded Nobel Peace Prize

08.10.2021
Photo credit: Euku / commons.wikimedia.org (CC-BY-SA-3.0,2.5,2.0,1.0)
The Nobel Committee has awarded the 2021 Nobel Peace Prize to 
Novaya Gazeta
 editor-in-chief Dmitry Muratov and Filipino journalist Maria Ressa, TASS reports.
The journalists have been noted for ''their efforts to safeguard freedom of expression, which is a precondition for democracy and lasting peace.''
"Free, independent and fact-based journalism serves to protect against abuse of power, lies and war propaganda," 
the chairwoman of the Norwegian Nobel Committee, Berit Reiss-Andersen, said when announcing the winners. 
Dmitry Muratov has been the editor-in-chief of Novaya Gazeta since 1993. He is the winner of multiple journalist awards and France's Legion of Honor order. Muratov became the first citizen of the Russian Federation to get the Nobel Peace Prize.In 1975, it was awarded to physicist and human rights activist Andrei Sakharov. The first president of the USSR, Mikhail Gorbachev, won the prize in 1990. He used his prize money to help found Novaya Gazeta. 
Nobel Week started on Monday, October 4. The "Scientific Oscar" comes with a gold medal and over $1.1 million. The Nobel assembly chooses best scientists in the fields of physics, chemistry, literature, peace and economics. Winners in each category are going to be announced one by one every day this week. Finally, the winner of the Swedish State Bank Prize for Economic Sciences in memory of Alfred Nobel will become known on October, 11. 
Russkiy Mir
News by subject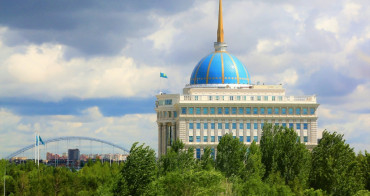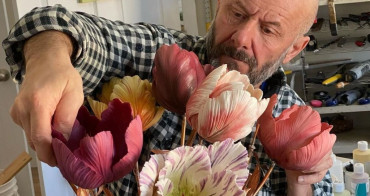 Vladimir Kanevsky moved from St. Petersburg to the U.S. in the 1980s. He's got engaged in creating porcelain flowers instead of architecture, which was an unexpected move even for him. Now designers of international fame collect exquisite bouquets by Vladimir Kanevsky, and the best museums of the world arrange exhibitions of his works.