The 144th anniversary of the liberation from the Ottoman yoke was celebrated in Stara Zagora
/ Главная / Russkiy Mir Foundation / News /

The 144th anniversary of the liberation from the Ottoman yoke was celebrated in Stara Zagora
The 144th anniversary of the liberation from the Ottoman yoke was celebrated in Stara Zagora

03.08.2021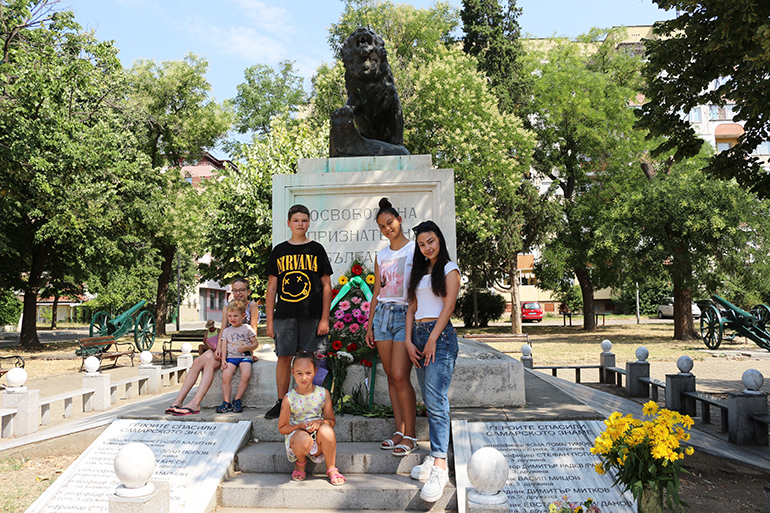 The 144th anniversary of the liberation of the city during the Russian-Turkish war was celebrated in Stara Zagora on July 31, 2021. Wreaths and flowers were laid in honor of this event.
The celebrations were attended by municipal leaders, representatives of public organizations and residents of the city. Employees of the Russian Center of the Regional Library in Stara Zagora, volunteers and friends of the center also joined in the commemorative events.
As a token of gratitude and gratitude, flowers were laid at the monument to the Third Militia Detachment and lieutenant-colonel Kalitin. The volunteer Nicoleta Radinova recited a poem.
The night at the memorial complex Defenders of Stara Zagora was culminating the event. The inhabitants of the city gathered to pay tribute to the famous and unknown soldiers who gave their lives defending Stara Zagora.
Tsvetana Ivanova, Stara Zagora
News by subject