Doves of peace set off on virtual flight from Nuremberg
/ Главная / Russkiy Mir Foundation / News /

Doves of peace set off on virtual flight from Nuremberg
Doves of peace set off on virtual flight from Nuremberg

06.05.2021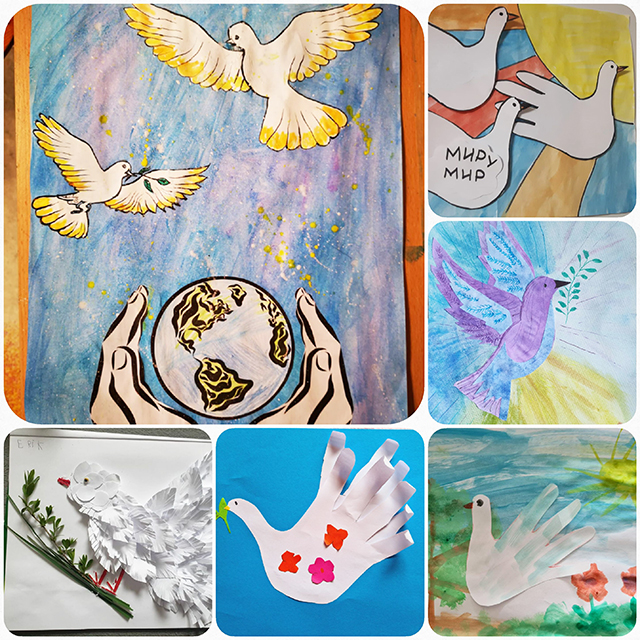 In honor of the 76th anniversary of the Victory in the Great Patriotic War, the Russian Center in Nuremberg announced the "The virtual flight of the dove of peace" action. The purpose of the action is to convey to the generation of modern children the knowledge at what cost the Victory was won, to give children an understanding of the meaning of peace, the principles of humanity, kindness and respect, peace and tranquility in every home, friendship of peoples.
One of the most famous symbols of the world is the white dove. This symbol appeared after the Second World War. For the first World Peace Congress, held in 1949, Pablo Picasso painted the Dove of Peace emblem. The emblem depicts a white dove carrying an olive branch in its beak. 
During the Great Patriotic War, carrier pigeons delivered letters, secret messages, important assignments, on which life depended on the battlefields. Pigeons have an important natural ability - birds always return to their home by the shortest route. Today, the image of the white dove of peace personifies the call to all mankind to live in peace, friendship and mutual understanding.
On May 9, in Nuremberg, at the Southern City Cemetery, the traditional flower-laying will take place on the graves where the remains of 5500 Soviet soldiers are buried. These are prisoners of war in penal camps and people taken away during the Second World War for forced labor in Germany. Today, the Yuzhnoye cemetery is under the tutelage of the German authorities, they keep the entire territory of the memorial in order. An Orthodox cross has been erected on this site, and the names of buried Soviet soldiers and officers in Russian are engraved on all memorial gravestones.
Due to the pandemic and the lockdown this year, the Russian Center in Nuremberg will not be able to hold a commemorative rally and march of the Immortal Regiment. An exposition of children's drawings of white birds of the world will appear at the cemetery, urging all people to keep peace in the whole world and remember the feat of our grandfathers and great-grandfathers who won the terrible war.
Russkiy Mir
News by subject