Developer: Kovivac is effective against all COVID-19 mutations
/ Главная / Russkiy Mir Foundation / News /

Developer: Kovivac is effective against all COVID-19 mutations
Developer: Kovivac is effective against all COVID-19 mutations

21.04.2021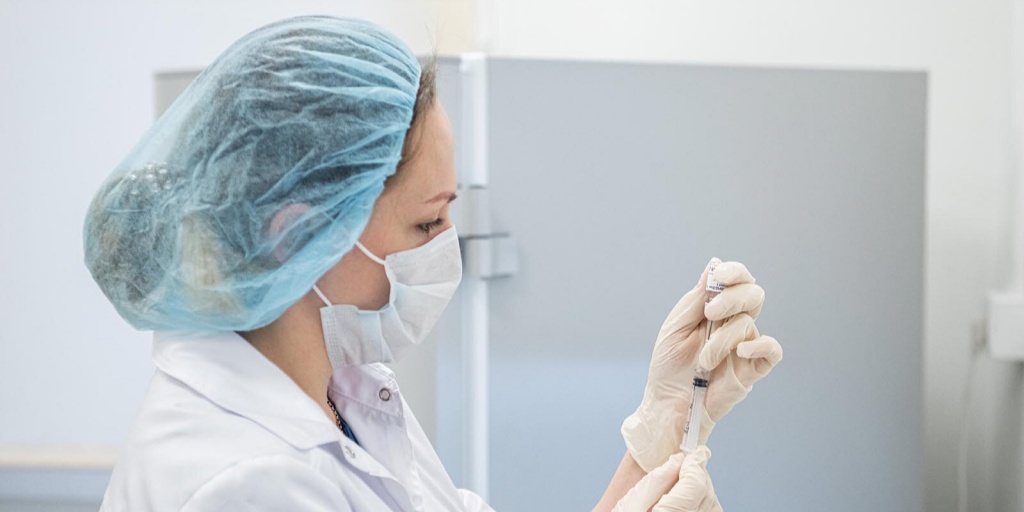 Photo by M. Mishin. Moscow Mayor and Government Press Service mos.ru (CC BY 4.0)
The Kovivac vaccine against the coronavirus is effective against all strains of infection, the head of the Chumakov Center, Aydar Ishmukhametov, stated. The scientist recalled that Kovivac is a ''whole-virion'' vaccine - it is made of a coronavirus that has been inactivated, TASS reports.
Ishmukhametov stressed that Kovivac effectively protects against all known mutations. Ishmukhametov has no doubt that, should new strains of the virus emerge, scientists will definitely develop a new vaccine.
Kovivak was approved in Russia at the end of February. It became avialable for domestic use at the end of March. The maximum selling price is 4,330 rubles for ten ampoules.
The specialists of the Chumakov Center highly appreciated the level of antibodies that appear as a result of vaccination. In the fall, scientists are going to apply to WHO for retraining. It is planned to produce at least10 million doses by the end of the year.
Russkiy Mir
News by subject