More than 670,000 people wrote "Total dictation"
/ Главная / Russkiy Mir Foundation / News /

More than 670,000 people wrote "Total dictation"
More than 670,000 people wrote "Total dictation"

12.04.2021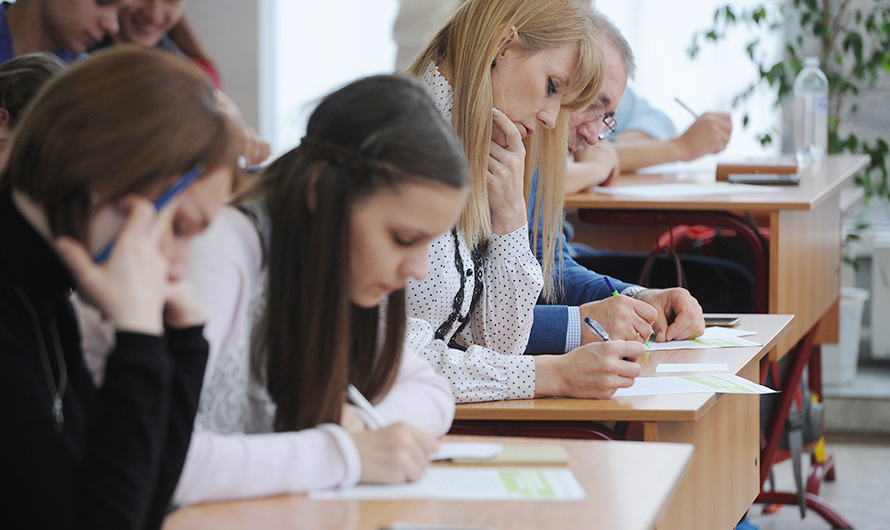 Photo credit: mos.ru (CC BY 4.0)
The number of participants in the Total Dictation action this year has exceeded 670,000 people. according to the RT channel. According to Olga Rebkovets, who heads the Total Dictation Foundation, the total number of participants was 675,198. Last year, she reminded, at the height of epidemiological restrictions, "Total Dictation" was written by about 280 people in different formats.
Olga Rebkovets has no doubts that such an increased number proves that the online format is in demand. The popularity of the face-to-face format is also recovering, she said.
90,000 people wrote the dictation in person, almost 580,000 joined the action online. More than 8,000 took part in TruD test.
The educational campaign covered all continents and 19 time zones. In Antarctica, the dictation was written at the Vostok station, in the Arctic - at the floating nuclear power plant in Pevek.
It was possible to join the "Total Dictation" in 60 countries, for the first time - on the island of Bali. In those places where the restrictions aimed at combating the pandemic are still in effect, the dictation was written online.
As Russkiy Mir 
reported
 earlier, the Total Dictation online marathon opened on the morning of April 10 and ended on Saturday night. The program included a series of virtual events dedicated not only to literacy, but also to the peculiarities of the Russian language, bilingualism, dialects, languages ​​in cinema and family values.
Olga Rebkovets assured that Total Dictation is not going to abandon the online format. In her opinion, it is very important, necessary and interesting.
The next action will take place in April 2022.
Russkiy Mir
News by subject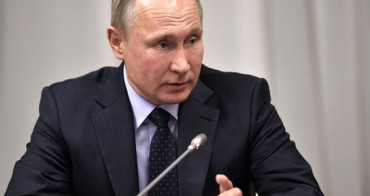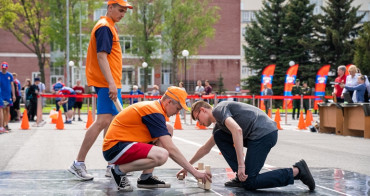 The traditional Russian game of Gorodki dates back to the 18th century. It was played by Leo Tolstoy and Maksim Gorky. In Soviet times, Gorodki turned into a legitimate sport, and this year marks the 85th anniversary of the first USSR championship. Today, the Gorodki is played not only in Russia and the CIS countries - Russian compatriots have brought the game to the far abroad. It has been found that the Gorodki can unite nations (Karelia and Finland hold joint tournaments) and bring back to the origins: it was abroad that many compatriots took up a bat for the first time.