Events in honor of anniversary of Leningrad siege held in different countries
/ Главная / Russkiy Mir Foundation / News /

Events in honor of anniversary of Leningrad siege held in different countries
Events in honor of anniversary of Leningrad siege held in different countries

28.01.2021
Photo credit: rs.gov.ru
The memory of the victims of the siege of Leningrad was honored in different countries of the world. In the Latvian Daugavpils, a flower-laying ceremony took place at the monument to Daugavpil survivovrs of the siege. The event was attended by Russian diplomats and members of the Latvian branch of the Victory Volunteers movement, according to the Russian Consulate General in Daugavpils on Facebook.
In Sofia, as part of the annual action, a flower-laying ceremony was held at the monument to Soviet soldiers. The event was attended by Russian diplomats, as well as representatives of Bulgarian anti-fascist and creative associations. 
The memory of the victims of the blockade was honored in Kazakhstan. In Petropavlovsk, flowers were laid at the monument to the soldiers of the 314th division, which fought on the outskirts of besieged Leningrad. The division was formed in Kazakhstan. An online conference was also held on the feat of the peoples of Russia and Kazakhstan during the war. Historians, scientists, educators and search teams from two countries took the floor.
A commemorative action was held in Tashkent, organized by the Russian Embassy and the Rossotrudnichestvo office in Uzbekistan.
Laying flowers at the monument to the children of besieged Leningrad and a photo exhibition about the tragic pages of the city's life was organized in Yerevan. Russian Ambassador Sergei Kopyrkin recalled that more than 200 children from besieged Leningrad found shelter in the Armenian capital.
A solemn event in memory of the inhabitants of the unconquered Leningrad was held in Minsk. Speaker of the upper house of the Belarusian parliament Natalya Kochanova called the memory of the war sacred. "Let the whole world know that for the peoples of Belarus and Russia the history of the Great Patriotic War is a symbol of unity and pride, pride for our people," she said.
Russkiy Mir
News by subject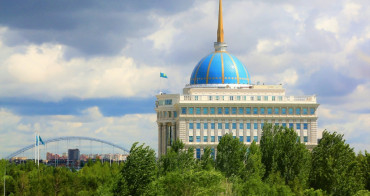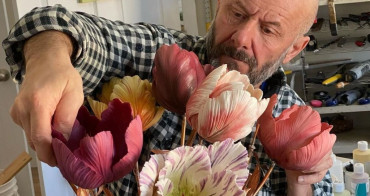 Vladimir Kanevsky moved from St. Petersburg to the U.S. in the 1980s. He's got engaged in creating porcelain flowers instead of architecture, which was an unexpected move even for him. Now designers of international fame collect exquisite bouquets by Vladimir Kanevsky, and the best museums of the world arrange exhibitions of his works.