Trees planted in Turkey in memory of Russian Exodus
/ Главная / Russkiy Mir Foundation / News /

Trees planted in Turkey in memory of Russian Exodus
Trees planted in Turkey in memory of Russian Exodus

23.11.2020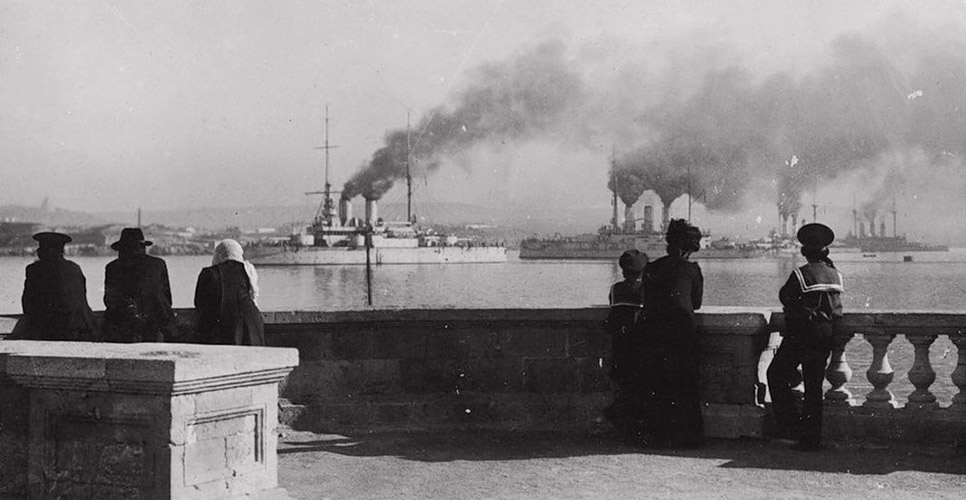 Photo credit: historyrussia.org
The centenary of the Russian Exodus was celebrated in Turkey, RIA Novosti reports. The commemorative ceremony took place in Gelibolu, located in the Canakkale province. It was there that those who were forced to leave Russia in the fall of 1920 on the last warships of the Russian Empire ended up.
Vedat Chalyshkan, head of the Center for Russian-Turkish Studies at Onsekiz Mart University, said that local residents and Russian compatriots do not forget the events of that historical era. The monument erected in Gelibolu also reminds of them.
One hundred trees were planted at the monument in honor of the cenetary. The ceremony was attended by representatives of the authorities, Russians living in the region, and many others. The address of the Russian Ambassador to Turkey Alexei Yerkhov was also read out.
Memorial services for the participants in the Russian Exodus were held on November 21 in churches of the Russian Orthodox Church Outside of Russia (ROCOR) in almost all continents of the world. The decision to hold commemorations for Russian emigrants forced to leave their homeland during the Civil War was made on the basis of a petition from the Union of the Descendants of the Gallipoli.
On Saturday, November 21, 2021, memorial services were held in cities of Russia, USA, Australia, Great Britain, France, Italy, Spain, Czech Republic, Portugal, Turkey and other states. It is reported that as part of the memorial service, a commemoration of the "heroic deed of all the soldiers of the White movement" took place.
Russkiy Mir
News by subject