Russian calligraphy contest held in Beijing
/ Главная / Russkiy Mir Foundation / News /

Russian calligraphy contest held in Beijing
Russian calligraphy contest held in Beijing

16.11.2020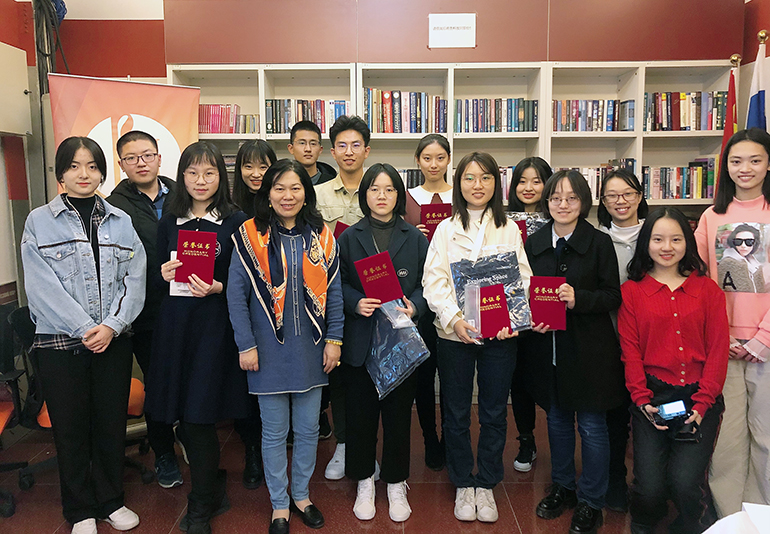 On November 12, the results of the Russian calligraphy competition were summed up at the Russian Center of the Peking University of Foreign Languages. The event was attended by 15 finalists who are studying in the junior courses of the Busan University of Foreign Studies. 
The competition, organized by the Russian Center, ran from October 31 to November 8. It was conducted in two categories: among freshmen and senior students. Students presented calligraphic works based on an excerpt from Nikolai Ostrovsky's novel How the Steel Was Tempered. The jury of the competition consisted of Russian language teachers. As a result, the jury selected the 6 best works in each category.
The winners were presented with certificates and awards at the Russian Center. The work of the winners was highly appreciated by the head of the Russian Center, Professor Dai Guiju. She emphasized that in the IT era, the formation and improvement of calligraphy skills is extremely important for young Russianists, and advised them to write more in Russian. Professor Dai Guiju also introduced the students to the history of the Russian alphabet and the development of Russian writing.
Zhu Xiangyu, Beijing
News by subject