Calligraphy competition participants meet in Milan
/ Главная / Russkiy Mir Foundation / News /

Calligraphy competition participants meet in Milan
Calligraphy competition participants meet in Milan

12.10.2020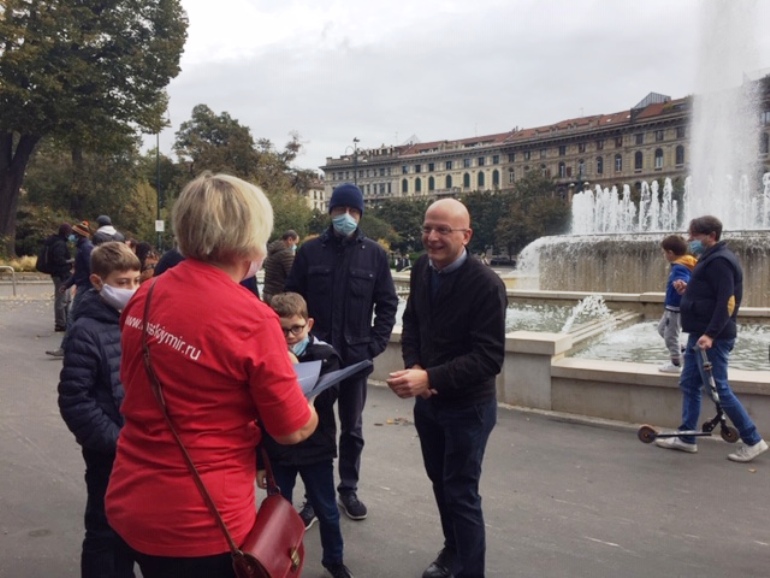 On Sunday, October 11, in the historic center of Milan, a meeting was held between the staff of the Russian Center and the participants of the 2020 calligraphy competition, dedicated to letters in Russian literature. During the meeting, the traditional presentation of certificates and nice prizes was held.
The presentation was attended by the winner in the Any letter from Uncle Fyodor nomination - a student of the Linguistic Lyceum Greppi Eleonora Potsi with her Russian teacher Anna Squitieri, the winner in the One of Makar Devushkin's letters nomination - Giovanni Esposito and Marcello Fanfoni, as well as those who keep faithful to the competition, students of the Russian Training Center Nikolai and Philip Astori, who have been sending their calligraphic works for the third year already.
Taking this opportunity, the staff of the Russian Center invited all participants to take part in the Total Dictation, which will be held on October 17.
Oksana Bejenari, Milan
News by subject