Raising a Flag over the Reichstag photo hero was born 100 years ago
/ Главная / Russkiy Mir Foundation / News /

Raising a Flag over the Reichstag photo hero was born 100 years ago
Raising a Flag over the Reichstag photo hero was born 100 years ago

05.10.2020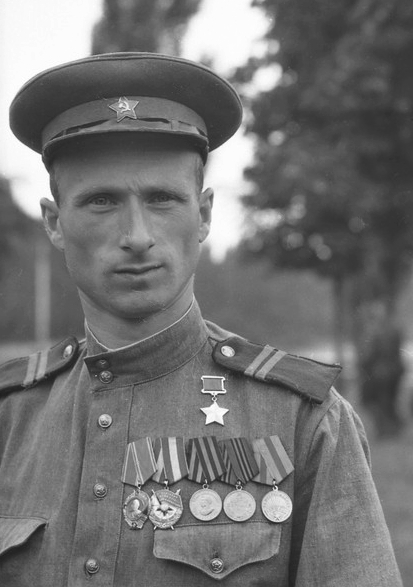 Photo credit: Meliton Kantaria. Photograph by V. Grebnev. http://goskatalog.ru/
Red Army sergeant, Georgian citizen Meliton Kantaria was born 100 years ago. He symbolize the Soviet Union's World War 2 victory over the Nazis. Kantaria and his comrade Mikhail Egorov have become famous because they raised the Soviet flag over the battered Reichstag in Berlin on April 30, 1945. The Germans officially capitulated a day earlier.
Born to a peasant family in a small Georgian village, he worked in a kolkhoz starting for 11 years old and in mine until being mobilized in the Red Army in 1940. During World War II, he served in the 756th Rifle Regiment, 150th Rifle Division, of the 3rd Shock Army at the 1st Belorussian Front. After becoming famous during the World War 2,  Kantaria lived and worked in Sukhumi. The secessionist war in Abkhazia started in 1992, and in one year has to Meliton Kantaria move with his family to Moscow, where he died two months later in December 1993 in a Moscow hospital.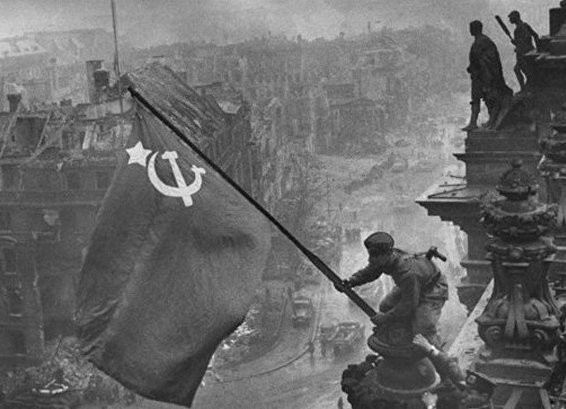 Photo credit:
 Raising a Flag over the Reichstag (Yevgeny Khaldei)
There are several photographs dedicated to that special moment, but the most famous is done by photographer and Soviet Red Army naval officer 
Yevgeny Khaldei.
Russkiy Mir
News by subject