Greek schoolchildren got acquainted with works of Pushkin
/ Главная / Russkiy Mir Foundation / News /

Greek schoolchildren got acquainted with works of Pushkin
Greek schoolchildren got acquainted with works of Pushkin

02.10.2020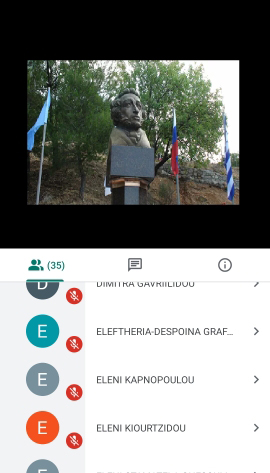 Young students of the Russian Center in Thessaloniki and their parents, within the framework of Russian culture lessons, took part in online meetings dedicated to the works of Alexander Pushkin and the famous Greek poet and translator Alexis Parnis.
The students of the center acquainted the participants of the meetings with the biography of the Russian poet and told about his great love for Greece.
The listeners also got acquainted with interest with the translations of the Greek poet Alexis Parnis, who lived for many years in Russia and was friends with many Russian poets.
In conclusion, the head of the Russian Center Natalia Suponitskaya spoke about the poet's love for the Greek people and the country and invited schoolchildren to take part in the Draw Pushkin art competition, which will begin on October 19, the All-Russian Lyceum Student Day.
Natalia Suponitskaya, Thessaloniki
News by subject