Russian fleet won battle of Grengam 300 years ago
/ Главная / Russkiy Mir Foundation / News /

Russian fleet won battle of Grengam 300 years ago
Russian fleet won battle of Grengam 300 years ago

07.08.2020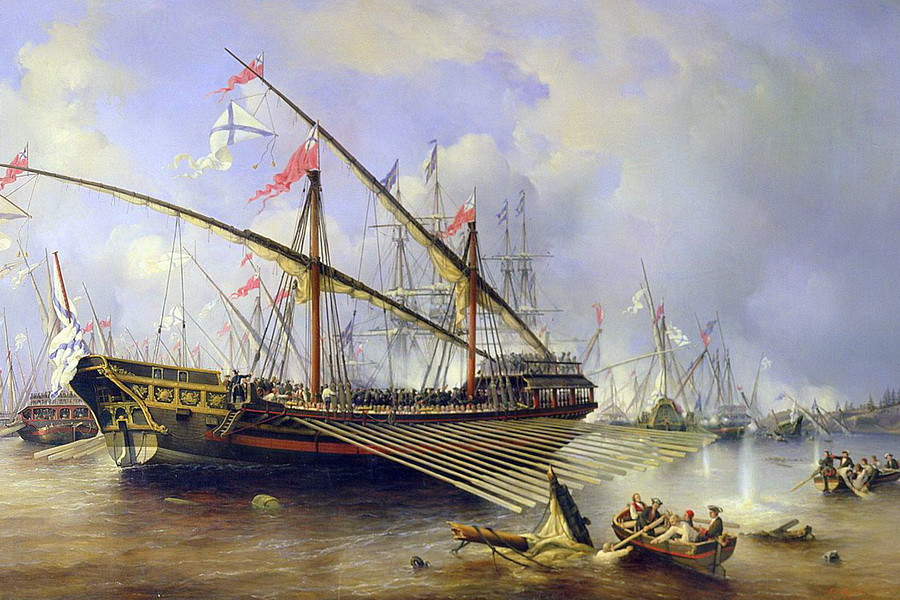 Photo credit: ruspekh.ru
August 7 marks the 300th anniversary of the legendary victory of the young Russian fleet in the battle with the Swedes at Grengam Island. The success of Peter the Great at sea played a big role in the Northern War, bringing its outcome and the conclusion of the Nystadt peace closer, according to the website of the Presidential Library.
By the time of the battle, Russia and Sweden had been at war for twenty years, one of the main reasons for it was the struggle for access to the Baltic Sea. In 1714, the British entered into an alliance with the Swedes, worried about the development of the Russian fleet. However, the assistance was largely declarative.
The British did not support the allies in the battle of Grengam Island, which is part of the Åland archipelago. The Russian ships lured the Swedish heavy frigates into shallow waters, after which they went on the offensive - four ships were taken on board, the rest preferred to retreat. The Russians captured more than four hundred sailors from the enemy's camp.
Historians note the mistakes of the Swedish command in the battle, but they pay tribute to the courage and training of Russian naval commanders and sailors as well. The battle became the last in the protracted Northern War. 
Russkiy Mir
News by subject