Russia's MFA: Hiroshima and Nagasaki tragedy should never happen again
/ Главная / Russkiy Mir Foundation / News /

Russia's MFA: Hiroshima and Nagasaki tragedy should never happen again
Russia's MFA: Hiroshima and Nagasaki tragedy should never happen again

06.08.2020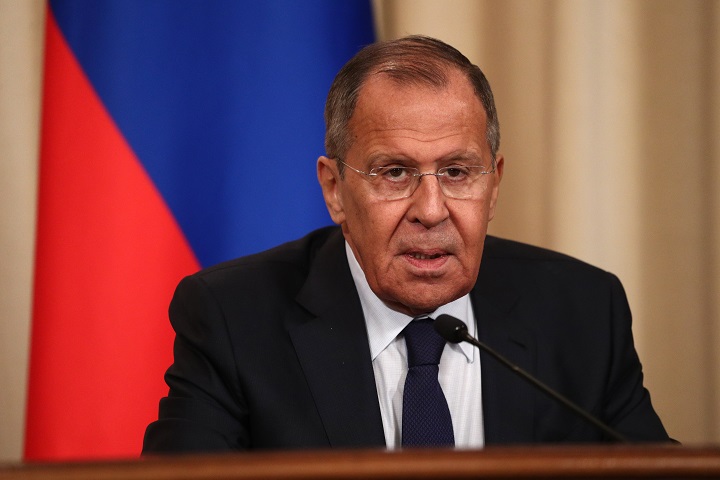 Photo credit: mid.ru
All nuclear states must officially confirm the renunciation of the use of nuclear weapons for military purposes, Russian Foreign Minister Sergei Lavrov said. He stated this in a message to the participants of the memorial ceremony in Hiroshima, timed to coincide with the 75th anniversary of the atomic bombing, the website of the Russian Foreign Ministry reports.
Russia, which possesses nuclear weapons, always remembers that it bears responsibility for global security and maintaining stability, the minister stressed. According to him, Russia understands what consequences the use of nuclear weapons can lead to.
Lavrov expressed concern that the international arms control system is increasingly degrading. Agreements related to international security are being canceled more and more actively, and nuclear risks are increasing.
The minister noted that the United States launched an atomic strike on Hiroshima and Nagasaki, realizing that World War II was ending. The atomic bombings turned into a show of force and became a "military test of nuclear weapons on civilians." It is the United States that remains the first and only country to use this type of weapon of mass destruction.
"Together, we must ensure that the horror and grief of Hiroshima and Nagasaki will never happen again," Sergei Lavrov summed up.
Russkiy Mir
News by subject