Russian artist to celebrate his 90th anniversary near Paris
/ Главная / Russkiy Mir Foundation / News /

Russian artist to celebrate his 90th anniversary near Paris
Russian artist to celebrate his 90th anniversary near Paris

31.07.2020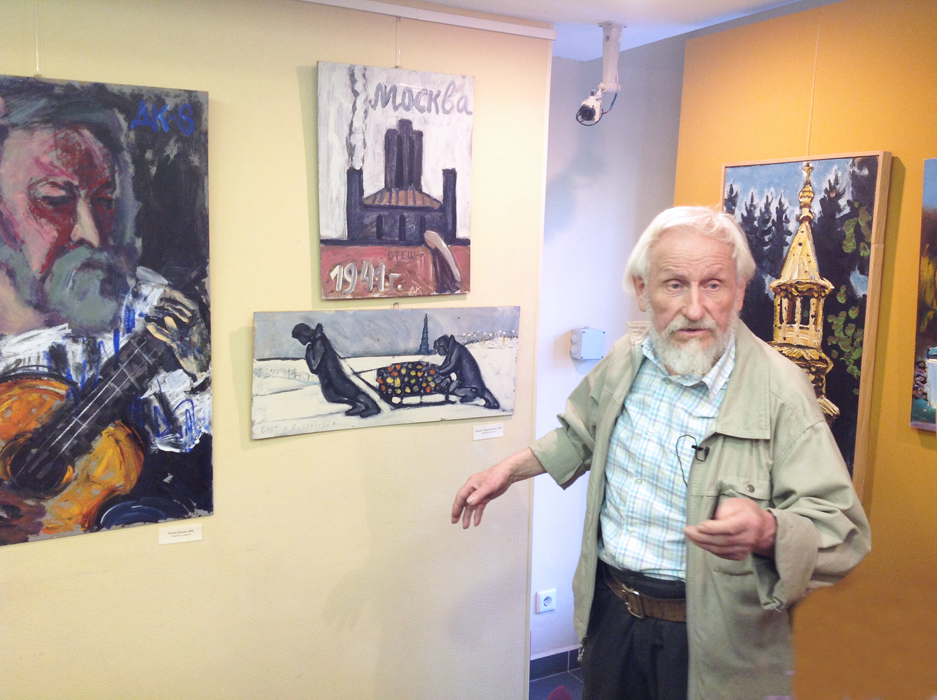 Photo credit: bfrz.ru
Russian artist Nikolai Dronnikov, who lives in France, will celebrate his 90th birthday on August 2. The artist painted portraits of world famous figures of Russian culture - Alexander Solzhenitsyn, Mstislav Rostropovich, Vladimir Vysotsky, Svyatoslav Richter and others. According to Nikolai Dronnikov, he owes his longevity to Siberian climate, which he experienced during the army service, the Russkiy Ochevidets newspaper reports. 
The artist lives in the suburbs of Paris now, a few years ago he lost his French wife, to whose house he moved almost half a century ago. Representatives of the Russian community in France call Nikolai Dronnikov the chronicler of the Russian diaspora. He painted portraits of prominent Russians who, by the will of fate, left their homeland.
The artist recalls the time of his life in Moscow with nostalgia. According to him, "it was good to paint" landscapes and temples there. "And here everything is gray," the artist states, but admits that he continues an active creative life.
According to Dronnikov, he donated part of his portraits to museums, including the portraits of Vladimir Vysotsky, Bulat Okudzhava and Alexander Galich. Exhibits from his collection were also sent to the Moscow House of Russian Diaspora and museums in Russian cities.
The artist said that during the war years he dug trenches, and he called the experience obtained during his five-year service in Krasnoyarsk the secret of his longevity. According to Dronnikov, it was there that he painted his first portraits - his brothers-in-arms became his models. 
Russkiy Mir
News by subject