Potsdam Conference began 75 years ago
/ Главная / Russkiy Mir Foundation / News /

Potsdam Conference began 75 years ago
Potsdam Conference began 75 years ago

17.07.2020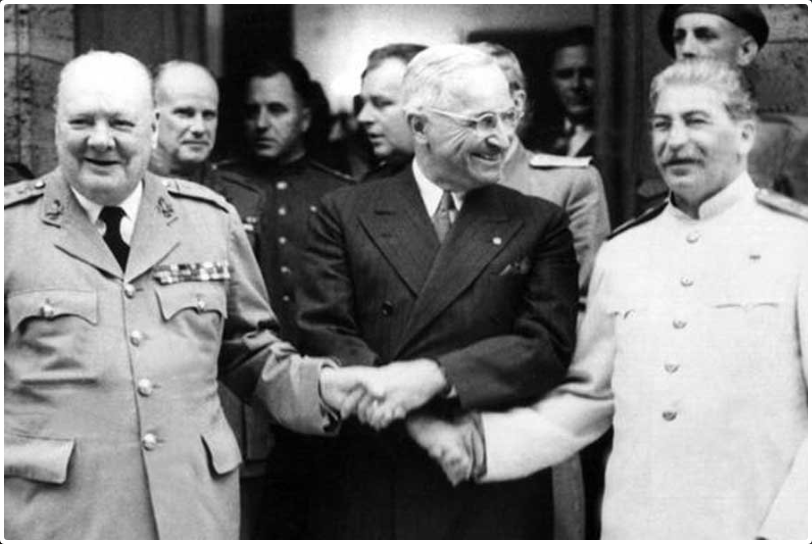 Photo credit: chudesamag.ru
The Potsdam Conference, which united the heads of the countries of the anti-Hitler coalition, began 75 years ago. According to the head of the scientific department of the Russian Military Historical Society Yuri Nikiforov, the uniqueness and historical significance of the conference lies in the fact that it made the world powers forget about their differences and reach a number of fateful agreements, uniting against a common enemy, RIA Novosti reports.
The Potsdam conference brought together Joseph Stalin, Harry Truman and Winston Churchill; it became the last large-scale negotiations between the heads of the three allied countries. Yuri Nikiforov said that the conference participants, with all the differences of the powers they represented, easily agreed on global issues, which remains relevant at the present time.
The conference lasted seventeen days, during which the post-war structure of Europe was determined. After the meeting in Potsdam, a third of East Prussia, which later became the Kaliningrad region, became part of the Soviet Union. The declaration, signed by representatives of the parties at the conference, demanded Japan's unconditional surrender.
Russkiy Mir
News by subject