Vietnamese students told about golden age of Russian culture
/ Главная / Russkiy Mir Foundation / News /

Vietnamese students told about golden age of Russian culture
Vietnamese students told about golden age of Russian culture

30.06.2020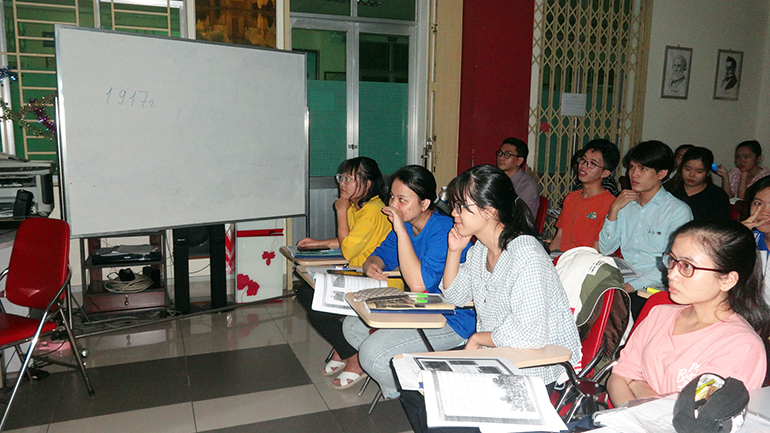 A thematic lesson for Russian language students was held at the Russian Center of Ho Chi Minh Pedagogical University On June 30. The lesson was dedicated to Russian art of the 19th and early 20th centuries.
During the lesson, students got acquainted with the work of outstanding writers, artists and musicians of the golden age (19th century) of Russian art. They learned  about the life and most famous works of such writers as A. S. Pushkin, N. V. Gogol, M. Yu. Lermontov, L. N. Tolstoy, F. M. Dostoevsky, A. P. Chekhov.
Students watched a presentation about paintings by Russian artists who made a significant contribution to the world art: I. E. Repin, K. Bryullov, V. A. Serov, I. K. Aivazovsky, and also watched fragments from P. I. Tchaikovsky's Swan Lake ballet and listened to the romances of M. I. Glinka.
The art of the 20th century was represented by the works of such writers as A. A. Blok, S. A. Yesenin, A. M. Gorky and M. A. Sholokhov.
To get an idea of ​​the music of the 20th century, students listened to fragments of the works of S. S. Prokofiev and D. D. Shostakovich.
Natalia Zolkina, Ho Chi Minh City
News by subject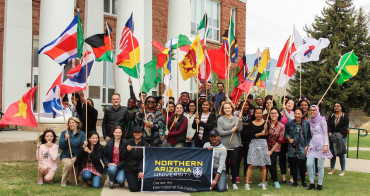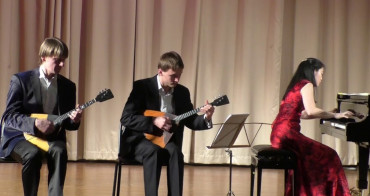 The I International online contest "Balalaika - Soul of Russia" brought together participants from all over the country, as well as from Ukraine, Belarus, and the Donetsk People's Republic. Mikhail Kiselev, director of the Moscow festival "Balalaika - Soul of Russia", said that today balalaika was associated not only with folk tunes, but quite modern music, and even jazz.