MFA's Head: Russia will always defend interests of Orthodoxy
/ Главная / Russkiy Mir Foundation / News /

MFA's Head: Russia will always defend interests of Orthodoxy
MFA's Head: Russia will always defend interests of Orthodoxy

18.06.2020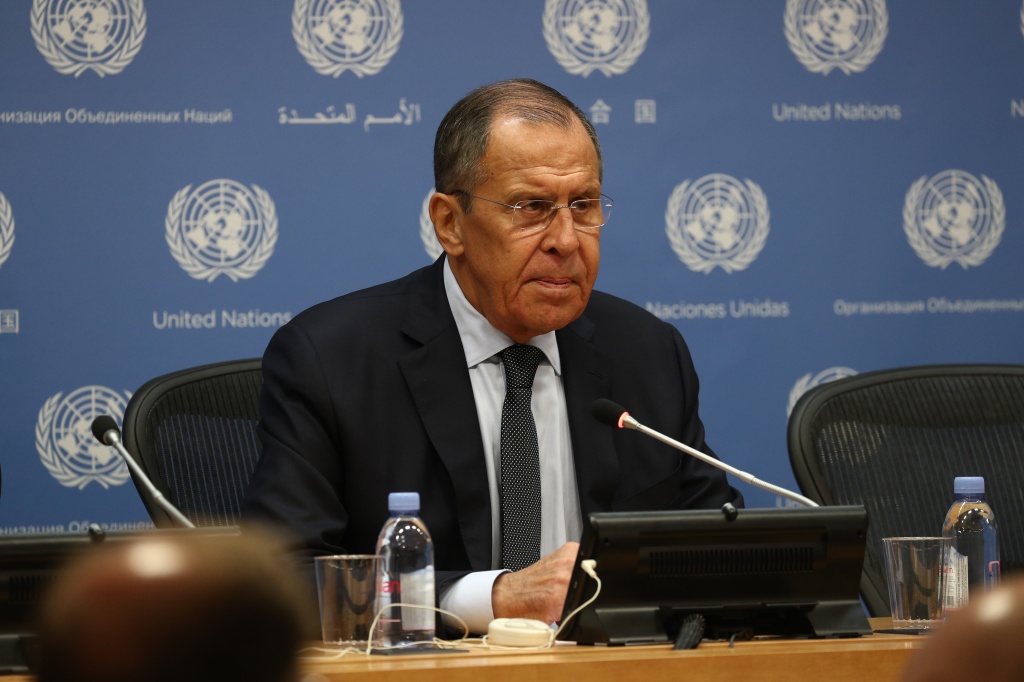 Photo credit: mid.ru
Russia will always stand guard over the interests of Orthodox churches, Russian Foreign Minister Sergey Lavrov assured. He said this after completing a conversation with the Patriarch of Serbia, Irenaeus, TASS reports. The Russian minister met with the head of the Serbian Orthodox Church during a trip to Belgrade. A visit to Serbia was his first foreign visit after the coronavirus pandemic.
According to Lavrov, Moscow's position remains unchanged, it never supported attempts by the authorities to interfere in the internal affairs of the church. The head of the foreign ministry assured that Russia was committed to promoting the ideals of peacekeeping.
He added that Russia was assisting the clergy of the Orthodox churches in order to maintain peace and tranquility, including the Balkan Peninsula. The minister called the situation in the Balkans troubled. The echoes of the Middle East crisis are heard there; radicalism, expressed in the attack on Christians, raises its head, Lavrov stressed.
The minister has no doubt that everyone needs to join forces to fight for the preservation of culture. Moscow and Belgrade continue to go in this direction along with the Orthodox churches - Russian and Serbian, which for centuries have not only preserved their traditions, but also played the role of peacekeepers, Lavrov summed up. The patriarch, in turn, expressed gratitude to Russia for the protection of Orthodoxy.
Serbian President Alexander Vučić spoke about the protection of the Serbian Orthodox Church (SOC) during negotiations with Sergey Lavrov. The head of state noted that he appealed to Russia for support, since the preservation of the SOC is under threat.
At the end of last year, Montenegrin parliamentarians voted in favor of a draft law on freedom of religion, beliefs and the legal status of religious organizations.
In the Montenegrin-Primorsky Metropolitanate, the SOC expressed concern that now the property of the Church will be transferred to the unrecognized Montenegrin "autocephalous" church. The SOC called the document "anti-European and anti-civilizational" and considered it a direct state intervention in the internal affairs of the church.
The Russian Orthodox Church considers the law to be an act of supporting schism by weakening the canonical church. The synod noted that this way the authorities are trying to make it dangerously dependent on the state. It seems even more unfair, because Montenegro is a secular country.
Russkiy Mir
News by subject