Russian center opens exhibition on WWII in Varna
/ Главная / Russkiy Mir Foundation / News /

Russian center opens exhibition on WWII in Varna
Russian center opens exhibition on WWII in Varna

11.06.2020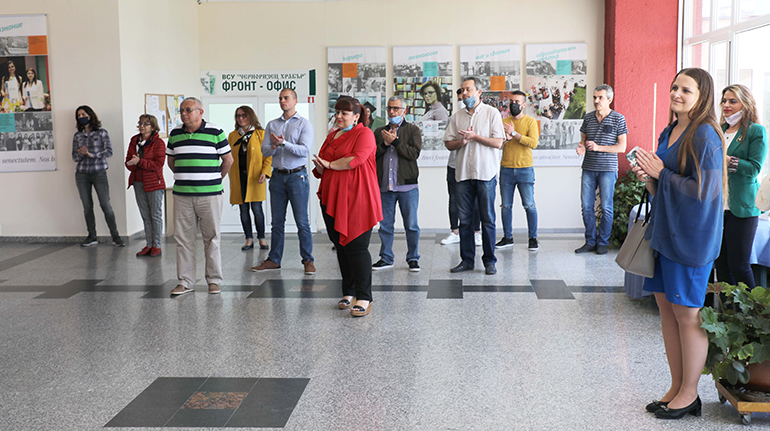 Russian Center of Varna Free University, with the assistance of the Consulate General of the Russian Federation in Varna, organized the 1944 - 1945.bg exhibition. It is dedicated to the International Day of the Russian Language and the Day of Russia in June. Special guests of the opening of the exhibition were Oksana Zhernovaya, consul-adviser, and Svetlana Kolesnikova, third secretary at the Consulate General.
The exposition contains photographs and documents about the history of Bulgaria and Russia in the last years of World War II.
"We are exiting the silence of social exclusion healthy, stronger and more united," said prof. Dr. Galina Shamonina, Chief Secretary of the University and Head of the Russian Center. On behalf of the President of the University, Assoc. Dr. Krasimir Nedyalkov, and rector prof. Dr. Peter Hristov, she thanked the Varna Free University team for their support, dedication, creativity, energy and enthusiasm, and for the fact that in recent months the digital perfromance of the university has become an example of innovation and social responsibility on a national scale.
Most of the archival documents were declassified in honor of the 75th anniversary of the victory over Nazi fascism and is shown for the first time.
The exhibition runs until July 5, 2020.
Russian center in Varna
News by subject