Serbia thanked Russian specialists for help in fight against COVID-19
/ Главная / Russkiy Mir Foundation / News /

Serbia thanked Russian specialists for help in fight against COVID-19
Serbia thanked Russian specialists for help in fight against COVID-19

16.05.2020
Photo credit: ens.mil.ru
The ceremony of seeing off Russian military specialists took place in Serbia, RIA Novosti reports. It took place at the Bataynitsa military airfield, located near Belgrade. Those who helped Serbia in the fight against the spread of coronavirus infection were escorted by Serbian Minister of Defense Alexander Vulin, senior officers and the Russian ambassador Alexander Botan-Harchenko.
According to Major General Chernyshov, who led the Russian detachment, it was possible to stop the epidemic by combining the efforts of the country's authorities, its armed forces and experts from Russia. "We put a lot of effort into this task," he added.
The Serbian Defense Ministry awarded diplomas and medals to Russian specialists. They were awarded for their contribution to increasing the country's defense capability.
Defense Minister Alexander Vulin assured that the country would always remember the assistance provided by Russian colleagues in the fight against the dangerous disease. According to him, help came at the most difficult time. 
Serbia had previously turned to Russia with a request for help in the fight against the pandemic. Over one 170 patients in medical institutions in several cities of Serbia were examined by Russian doctors in the first days after arrival. According to representatives of the Russian Ministry of Defense, whose specialists were sent to Serbia, medical and nursing teams from Russia conducted patient admissions in Belgrade and several other settlements of the country.
Russkiy Mir
News by subject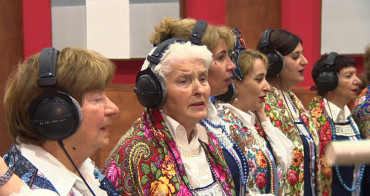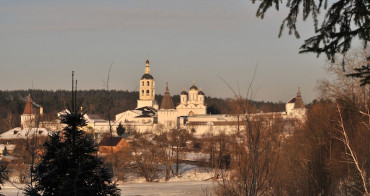 One of the most cozy towns in Russia, a member of the Association of Small Tourist Cities of Russia is located about 100 kilometers from Moscow. Borovsk makes visitors to fall in love with it at the first glance. Beautiful, typical Russian landscapes with river and churches, homey cafes, low-rise buildings and private houses decorated with naive art live under hovering spirit of the theoretical cosmonautics founder Tsiolkovsky.