Nuremberg held drawing contest in honor of Victory's anniversary
/ Главная / Russkiy Mir Foundation / News /

Nuremberg held drawing contest in honor of Victory's anniversary
Nuremberg held drawing contest in honor of Victory's anniversary

13.05.2020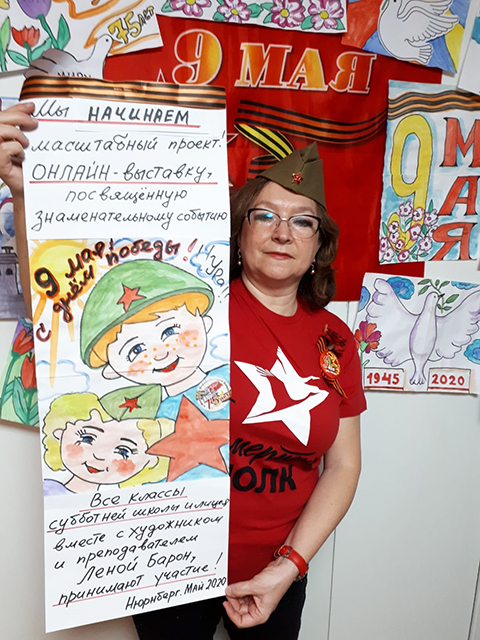 The Saturday school of the Russian Center in Nuremberg has been working online for the second month in a row. School teachers often devote their lessons to the 75th anniversary of the victory in the Great Patriotic War. Over the past weeks, thematic online lessons of the Russian language and history have been held in all classes. Children living far beyond the borders of Russia know about this holiday; in many families they keep the memory of their relatives and participants in the Great Patriotic War.
Drawing teacher Elena Baron did not stand aside and decided to hold an online exhibition of children's drawings dedicated to the Victory Day.
She statrted a home exhibition herself and asked the kids to send their works to her later. Baron received new bright works every day.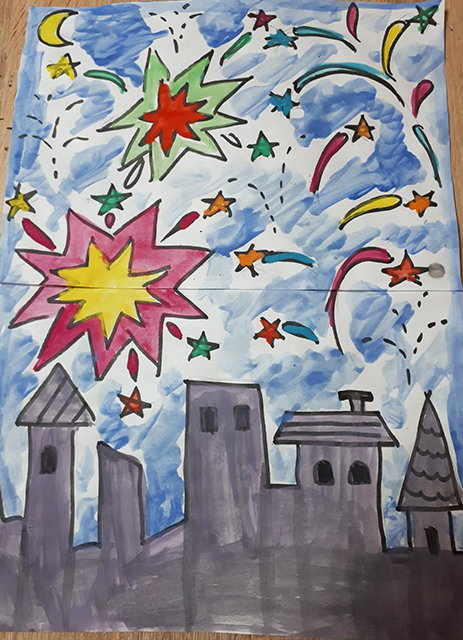 Modern children know about the heroic events of war from the stories of their parents, teachers, books, songs and movies. The lessons of memory and courage, which are held annually in the school, also gave them an idea of ​​those difficult times.
Children convey through drawings the joy of the victory, happiness from a peaceful sky, a touching attitude to the events long before them. Thanks to imagination, they convey their idea and perception of this holiday. In their drawings, the kids depict spring, flowers, fireworks, white doves in a peaceful sky, orders.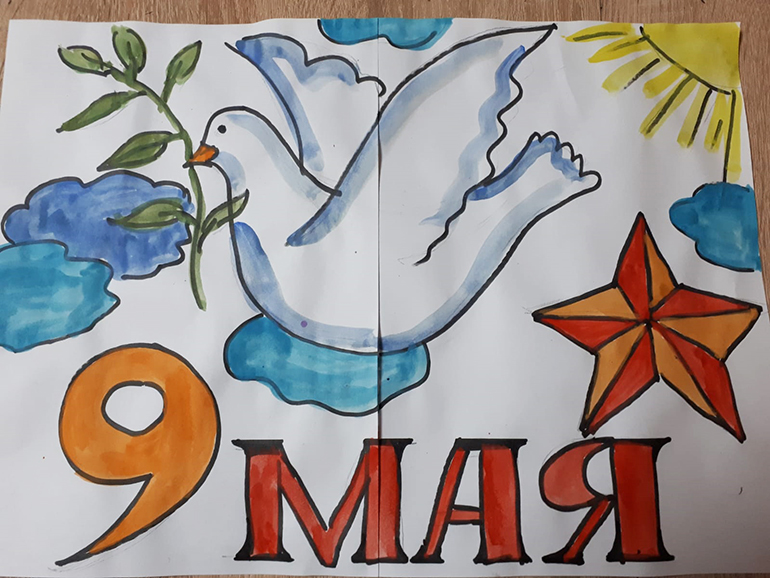 Such creative activity gives the young generation the opportunity to touch the history of their family, the history of their people. They will remember the heroism of their great-grandfathers and great-grandmothers, respect them and appreciate the victory.
Natella Yakimov, Nuremberg
News by subject