Russian world center opens in Leipzig
/ Главная / Russkiy Mir Foundation / News /

Russian world center opens in Leipzig
Russian world center opens in Leipzig

13.03.2020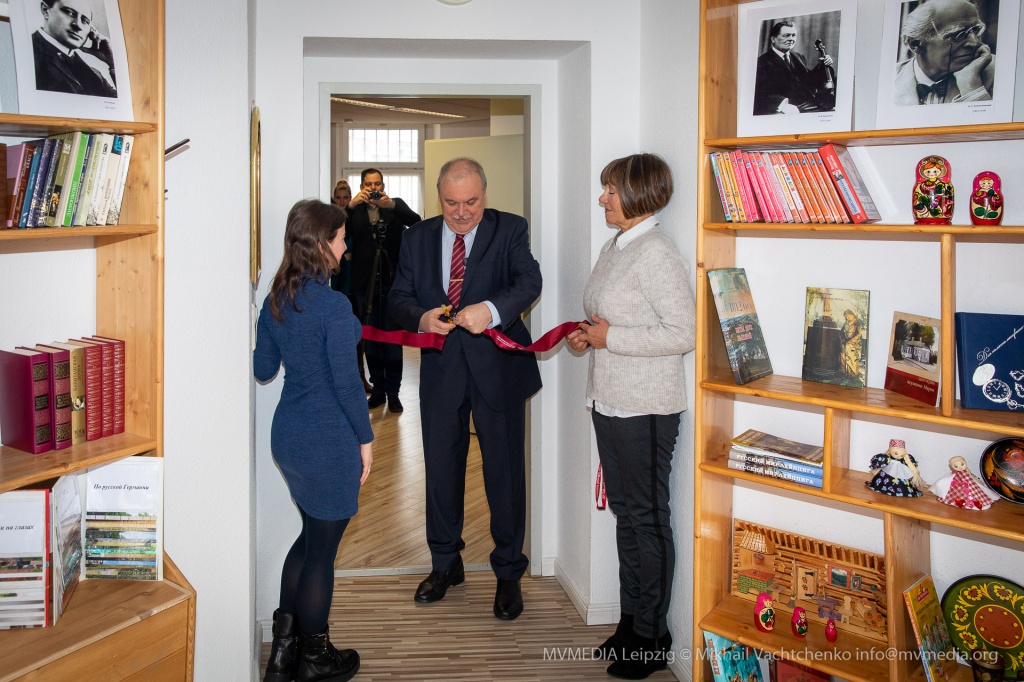 The Russian World Center opened on March 11 in Leipzig with the assistance of the Russkiy Mir Foundation. The center is hosted by St. Alexandra Society.
During the opening ceremony, the head of the society, N. Oppenlender, said that "over the 20 years of its existence, the society has become an important cultural center that helps compatriots to integrate into new life, not forgetting about the homeland where we come from, its language, history, and culture."
The society organizes groups for studying the Russian language, folklore holidays, classical music concerts, which are dominated by works by Russian composers, meetings with Russian-speaking writers, trips to the "Russian" places in Germany - Baden-Baden, Darmstadt, Wiesbaden, Coburg, Dresden. It also published a book called The Russian World of Leipzig, which mentions several hundred names of Russian public figures, who are somehow connected with Leipzig. The publication of this book was carried out thanks to the support of the Russkiy Mir Foundation. The center also conducts Russian as a second language classes.
Russian musicians and singers, as well as Russian-speaking writers and literary critics are common guests of the society.
The opening of the center was attended by Consul General Andrei Dronov, representatives of the city authorities, the Saxon Coordination Council, the All-German Council of Russian-speaking parents, Leipzig public organizations and the press.
N. Oppenlender, Leipzig
News by subject