Exhibition dedicated to Stalingrad takes place in Great Britain
/ Главная / Russkiy Mir Foundation / News /

Exhibition dedicated to Stalingrad takes place in Great Britain
Exhibition dedicated to Stalingrad takes place in Great Britain

03.03.2020
Photo credit: rs.gov.ru
The Stalingrad in British History exhibition opened in St. Albans (Great Britain). Documents from the archives of Russia and the United Kingdom are presented, telling about the Battle of Stalingrad, cooperation between Moscow and London during the Second World War and the solidarity of British society with the Soviet people. The exhibition opened with the support of Rossotrudnichestvo.
According to Russian Ambassador to the UK Andrei Kelin, the friendship between the cities of the two countries plays an important role in the development of relations between Russia and the UK. The representative of the British Queen, Lord Lieutenant Robert Voss, said that the victory of the Red Army in the Battle of Stalingrad played a huge role in the defeat of fascism, was a turning point in the war and allowed the British to open a second front.
The exhibition is dedicated to the 75th anniversary of the end of World War II and the 75th anniversary of the twinning of Stalingrad (Volgograd) and Coventry.
A number of materials presented at the exposition are published for the first time. The exhibition will remind British visitors that, during the war years, more than three hundred cities in the country collected donations for Stalingrad. From St. Albans, the exhibition will travel to Coventry, where lectures and film screenings will also take place.
Russkiy Mir
News by subject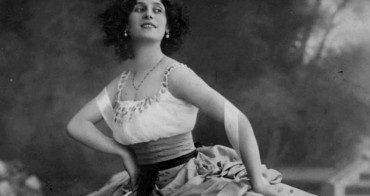 Today Russian ballet is a world-famous brand. It was Anna Pavlova, a famous Russian ballerina, who made it this way more than a hundred years ago. She was the one who suggested Sergei Diaghilev to include ballet performances in Russian Seasons. And soon the whole world was at Pavlova's feet. February 12 marks the 140th anniversary of the birth of this outstanding woman, whose name is remembered and whose talent is still admired all over the world.