Maslenitsa Festival opens in Moscow
/ Главная / Russkiy Mir Foundation / News /

Maslenitsa Festival opens in Moscow
Maslenitsa Festival opens in Moscow

21.02.2020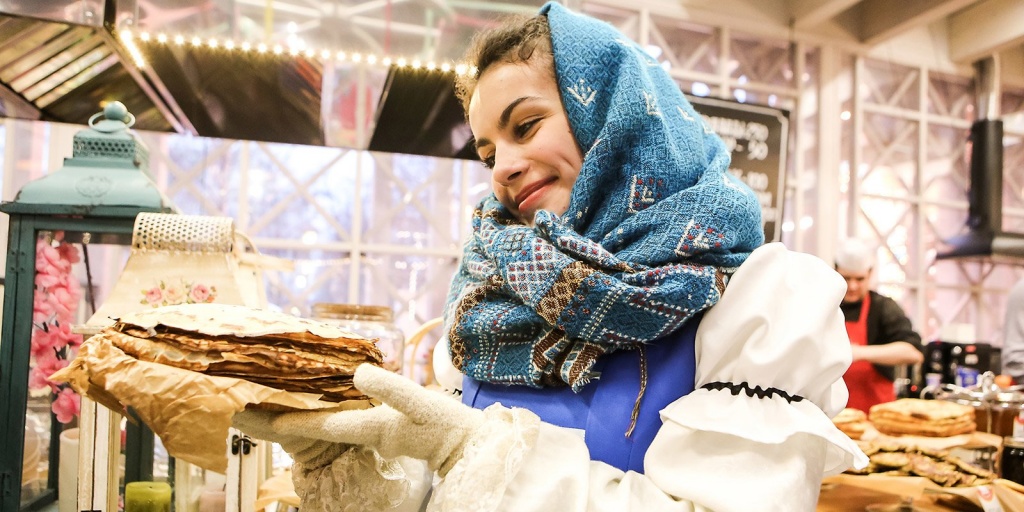 Photo credit: mos.ru
The Moscow Maslenitsa festival kicks off on Friday, February 21, TASS reports. It will last for ten days. For the fourth time, residents and guests of the capital are invited to visit almost three dozen holiday venues. Colorful shows, culinary master classes and many other events are expected during the festival.
According to Moscow Deputy Mayor Natalya Sergunina, the large-scale gastronomic festival will bring together concerts of creative groups and the tasting of different types of pancakes. 
The holiday is very popular among citizens, as well as among guests from Russian regions and from abroad. They will be invited to a post coach station of 19th century, to studios of blacksmiths, woodworkers and jewelers, to a mill and a dairy yard. The guests of the festival will find out what a feast was like at the court of Yaroslav the Wise, what cakes Leo Tolstoy preferred and what was the first fast food in Moscow.
Most of the festival venues in Moscow are organized on the "one address - one main topic" principle.
The majority of the festive venue will be located in the historic center. Manezhnaya Square will turn into a small village with a mill and a barn. An interactive "House of Music" will open on Revolution Square, where old musical instruments will be available for everyone who wants to play them.
Revolution Square will also host the Meet Maslenitsa slide show. The photos capture the most vivid photographs of Maslenitsa festivals throughout the country in different years.
Russkiy Mir
News by subject