Experts explained causes of Russophobia in Western countries
/ Главная / Russkiy Mir Foundation / News /

Experts explained causes of Russophobia in Western countries
Experts explained causes of Russophobia in Western countries

20.02.2020
Photo credit: zeldol.info
Russophobia intensified in the United States and other Western countries due to the fact that Russia has taken away the American monopoly on a tough stance and the use of force in international affairs. This opinion was expressed by the participants of the round table devoted to Russophobia in different countries. Experts have recognized that Russophobia reigns predominantly in the highest echelons of power and the media, in Western society many sympathize with Russia, RIA Novosti reports.
Alexandra Borisova, a researcher at the Center for North American Studies at the Institute of World Economy and International Relations of the Russian Academy of Sciences, divided Russophobia in the United States into two phases - the years of the end of the Cold War, during which Washington considered itself a winner, and the period after the annexation of Crimea. The expert said that the return of the peninsula to Russia has become a serious geopolitical claim for the country. With its success in Syria, Moscow deprived the United States of the exclusive right to use force in international politics. The situation was aggravated by accusations of Russia of alleged interference in the election of the US president.
Mikhail Taratuta, a well-known specialist in American studies, believes that the modern period of Russophobia did not begin in 2014, but seven years earlier, after the Munich speech of Vladimir Putin, which became widely known in the world. It was after this speech, in which the President of Russia announced the country's desire to play an important role in international affairs, that Washington made bilateral relations more tense.
According to Taratuta, after the election of Donald Trump as President of the United States, Russophobia turned into a weapon of struggle against the new leader for his opponents. Taratuta is convinced that the attacks will not stop even after Trump left the presidency, since the US establishment will designate Moscow as an adversary.
Russkiy Mir
News by subject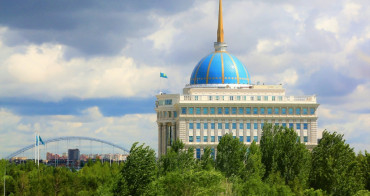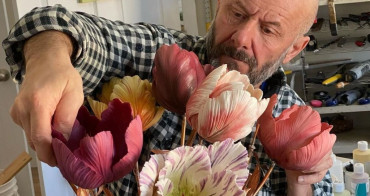 Vladimir Kanevsky moved from St. Petersburg to the U.S. in the 1980s. He's got engaged in creating porcelain flowers instead of architecture, which was an unexpected move even for him. Now designers of international fame collect exquisite bouquets by Vladimir Kanevsky, and the best museums of the world arrange exhibitions of his works.