12th International Congress of Higher Education held in Cuba
/ Главная / Russkiy Mir Foundation / News /

12th International Congress of Higher Education held in Cuba
12th International Congress of Higher Education held in Cuba

17.02.2020
The 12th International Congress of Higher Education "University 2020" took place from February 10 to 14, in Havana. The theme of this year's congress was The University and the 2030 Agenda for Sustainable Development. Its participants discussed the development of modern universities, the relationship of modern education with economic sectors and other pressing issues.
Photo credit: Russian Ministry of Education and Science's website
Representatives of the Russkiy Mir Foundation, led by executive director Vladimir Kochin, attended congress meetings, and met with Cuban Minister of Higher Education Jose Ramon Saborido Loidi. Cuba intends to restore the study of the Russian language and develop contacts with Russian universities. As President Miguel Diaz-Canel recently promised, the practice of learning the Russian language in Cuba will be raised to a new level with the help of new technologies.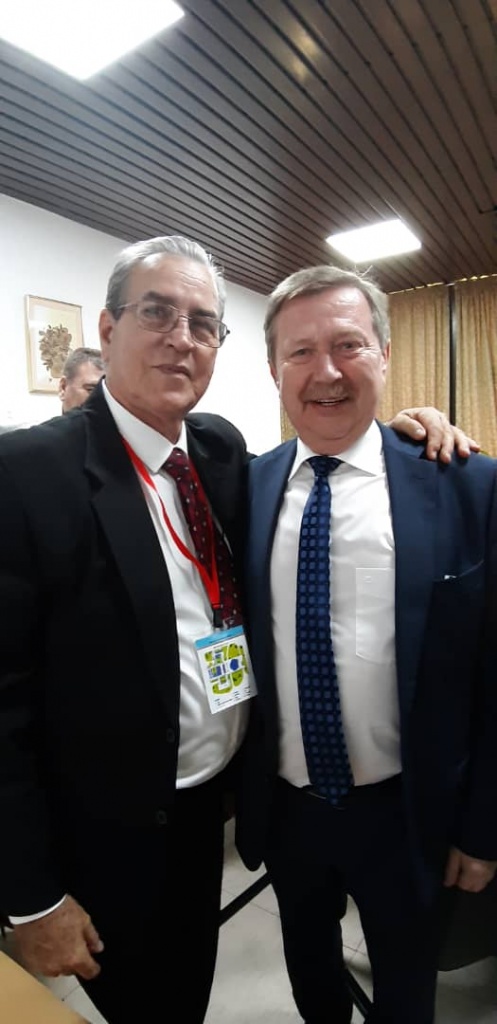 Photo: Vladimir Kochin and Jose Ramon Saborido Loidi
For five years, the foundation has been implementing a wide-scale support program for Cuban students who come to study in Russia. The Russian center at the Havana National Library celebrates its tenth anniversary this year. 
Photo credit: Maria Mokhovikova / Facebook
The Russian delegation headed by the Deputy Minister of Science and Higher Education Marina Borovskaya arrived at the congress, which is a forum of profile ministers and officials, representatives of universities and students. She presented to colleagues from Latin America and Spain countries a report on the higher education system in Russia, national priorities and the Export of Educatio federal project, the website of the Ministry of Education and Science reports.
Photo credit: Maria Mokhovikova / Facebook
The Russian delegation was received by Cuban President Miguel Diaz-Canel Bermudez, who noted the high level of strategic partnership between Russia and Cuba and confirmed Havana's interest in its continuation.
The delegation also met the Minister of Higher Education of Cuba, Ramon Saborido Loidi, to discuss the current cooperation and legal aspects of Russian-Cuban relations in the field of higher education.
News by subject