Switzerland, Germany and Austria will choose best RSL teachers in September
/ Главная / Russkiy Mir Foundation / News /

Switzerland, Germany and Austria will choose best RSL teachers in September
Switzerland, Germany and Austria will choose best RSL teachers in September

13.02.2020
Photo credit: medaboutme.ru
Teachers, who teach in Russian at schools in Switzerland, Germany and Austria, will be able to take part in the Teacher 2020 competition. The competition was organized by the FoRuss cultural and educational center with the support of the International Methodological Council for Multilingualism and Intercultural Communication, the Society of Russian Language Teachers in Switzerland and the RSh journal, the FoRuss website reports.
Winners will be determined based on the works created for the competition. Teachers were asked to present an outline of an innovative lesson, illustrative material for it, as well as a description of game elements and the use of modern technologies to the organizing committee. Participants can also present their own educational games.
Works will be accepted till March 1, the winners will be announced in September. They will have the opportunity to take a bilingualism course for free and take part in the Worldwide Online Educational Practice Marathon. The jury includes scientists, educators, theater directors and journalists.
Russkiy Mir
News by subject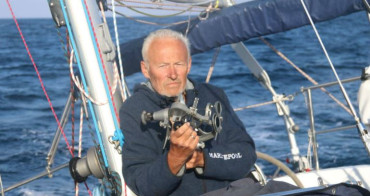 Igor Zaretsky, the legend of Russian and world yachting has celebrated birthdays and anniversaries in the open ocean time and again. The yachtsman from Yaroslavl admits that he may celebrate his 70th birthday in the Golden Globe Race, a single-handed round-the-world regatta. A year and a half ago, Zaretsky became the only Russian participant of the famous race, which was followed by the whole world. The tricolor has been flying over the yacht of the native of Yaroslavl in all oceans, except the Arctic one.