Russian animated series to be broadcasted in Australia, New Zealand and UK
/ Главная / Russkiy Mir Foundation / News /

Russian animated series to be broadcasted in Australia, New Zealand and UK
Russian animated series to be broadcasted in Australia, New Zealand and UK

13.02.2020
Photo credit: culture.ru
The characters of the Russian animated series Smeshariki will tell young residents of New Zealand, Australia and the UK about new technologies and innovations. The PinCode series, which is the scientific and educational spin-off of Smeshariki, will be broadcasted in these countries, RIA Novosti reports.
Scientific and technological phenomenon in the cartoon are explained through research and experimentation. The series will also be seen in schools and libraries of digital platforms around the world. The number of views of the project on the YouTube platform has exceeded one billion.
In 2018, the animated project Smeshariki celebrated its anniversary. The first episode was released in 2003. Since then, their first viewers have already grown. More than 70 hours of the series and three full-length films have been created since then. 
The series was translated into thirty languages, and the rights to display full-length cartoons were bought by several dozen countries around the world. The creator of the series is the Computer Animation Studio Petersburg.
Russkiy Mir
News by subject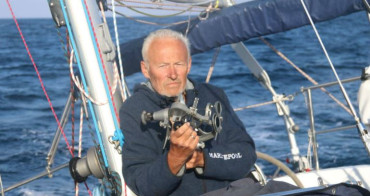 Igor Zaretsky, the legend of Russian and world yachting has celebrated birthdays and anniversaries in the open ocean time and again. The yachtsman from Yaroslavl admits that he may celebrate his 70th birthday in the Golden Globe Race, a single-handed round-the-world regatta. A year and a half ago, Zaretsky became the only Russian participant of the famous race, which was followed by the whole world. The tricolor has been flying over the yacht of the native of Yaroslavl in all oceans, except the Arctic one.