German authorities will allocate 12 million euros to Leningrad siege survivors
/ Главная / Russkiy Mir Foundation / News /

German authorities will allocate 12 million euros to Leningrad siege survivors
German authorities will allocate 12 million euros to Leningrad siege survivors

24.01.2020
Photo credit: news.mn
German authorities will allocate twelve million euros to Russia, Lenta.ru reports. They are intended as financial aid for those who survived the Leningrad siege. The representatives of Moscow and Berlin will sign the relevant document in a few days. As the German government assures, this step proves that the state understands its responsibility for certain historical events.
According to Elena Tikhomirova, who heads the board of the St. Petersburg Residents of the Besieged Leningrad public organization, the current generation of German residents is not to blame for the Nazi crimes. Nevertheless, the siege survivors are sure that this sum cannot remedy Germany's sins.
The Kremlin's spokesperson Dmitry Peskov praised the decision of the German authorities. He also recalled the assistance provided to the veterans by their native country.
Earlier, Vladimir Putin stated that each veteran would receive seventy-five thousand rubles. According to him, home front workers will be given fifty thousand rubles each. Usually, on the anniversary of Victory, lump-sum payments amount to ten thousand rubles to The standard sum veterans receive from the state on Victory Day amounts to ten thousand rubles, home front workers get five thousand rubles.
Russkiy Mir
News by subject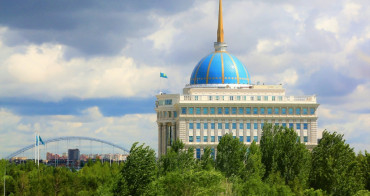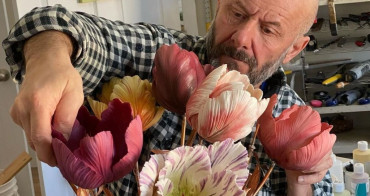 Vladimir Kanevsky moved from St. Petersburg to the U.S. in the 1980s. He's got engaged in creating porcelain flowers instead of architecture, which was an unexpected move even for him. Now designers of international fame collect exquisite bouquets by Vladimir Kanevsky, and the best museums of the world arrange exhibitions of his works.