Russian and German teachers to exchange experience in teaching history of WWII
/ Главная / Russkiy Mir Foundation / News /

Russian and German teachers to exchange experience in teaching history of WWII
Russian and German teachers to exchange experience in teaching history of WWII

16.01.2020
Photo credit: ugra-tv.ru
Educational organizations of the Sverdlovsk Region and the federal state of Baden-Württemberg launched The Russian and German Youth in Dialogue: History and Memory international project. One of the main directions of the project will be the interaction between teachers and students of the two regions on issues of teaching history, including World War II, Dagestan TV reports.
The project is being implemented by the Ural Pedagogical University with the support of the Center for the implementation of student projects and programs funded by the Presidential Grants Fund. The main goal of the project will be to strengthen cooperation between countries in the field of education and the development of Russian-German cultural ties.
In addition to events aimed at discussing the issues of teaching history, the program of the project includes an online quiz and an essay competition. The Russia - Germany: History and Memory quiz is designed to reveal knowledge about the history of bilateral relations between the countries and arouse interest in independent study of this issue.
The theme of the essay competition will be History in Biographies. Schoolchildren and students over 14 years old are invited to write about the work of people who fought against fascism or left a mark on the development of relations between countries.
Russkiy Mir
News by subject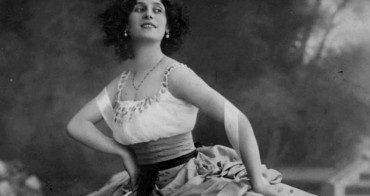 Today Russian ballet is a world-famous brand. It was Anna Pavlova, a famous Russian ballerina, who made it this way more than a hundred years ago. She was the one who suggested Sergei Diaghilev to include ballet performances in Russian Seasons. And soon the whole world was at Pavlova's feet. February 12 marks the 140th anniversary of the birth of this outstanding woman, whose name is remembered and whose talent is still admired all over the world.