Chinese students visited the Russian center in Taipei
/ Главная / Russkiy Mir Foundation / News /

Chinese students visited the Russian center in Taipei
Chinese students visited the Russian center in Taipei

15.01.2020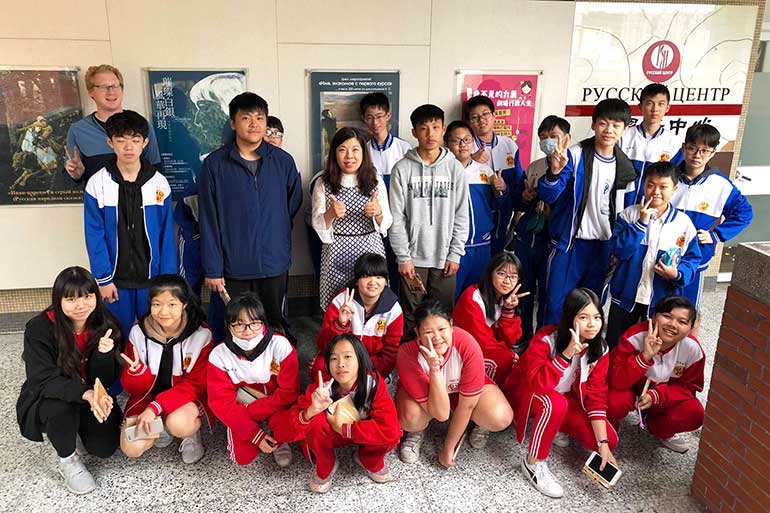 On January 10, 2020, students from Grade 7 to 9 and their teachers from Erchun High School visited the Russian Center of National Chengchi University (Taiwan).
The head of the center Chang Jui Cheng spoke about its activities. The guests learned that the Russian Center was opened six years ago with the support of the Russkiy Mir Foundation in order to promote the Russian language and Russian culture on the island. Contests, lectures, exhibitions, as well as various cultural events have been organized to achieve this goal.
The head of the center introduced schoolchildren to the geographical features of Russia and the holidays that are important for the Russian people.
Last year, the head of the Russian Center twice went to this school to talk about Russian national clothes, Maslenitsa, as well as Russian literature, in particular, on the work of Aleksander Pushkin. In addition, schoolchildren learnt about famous Russian artists and composers. The children watched paintings of Aivazovsky and Shishkin, and also listened to classical music by Tchaikovsky and Rachmaninov.
Russian Center in Taipei
News by subject