Russia condemns resolution of Polish Sejm on WWII
/ Главная / Russkiy Mir Foundation / News /

Russia condemns resolution of Polish Sejm on WWII
Russia condemns resolution of Polish Sejm on WWII

11.01.2020
Photo credit: mediasalt.ru
Polish parliamentarians once again demonstrate the triumph of ideology over historical truth by blaming Moscow for the outbreak of World War II, the representative of Russia's MFA Maria Zakharova said. She commented on the resolution adopted by the Sejm (the lower house of Parliament) of Poland, RIA Novosti reports.
The authors of the document accuse the USSR of starting a war along with Nazi Germany. In their opinion, the non-aggression agreement, the so-called Molotov-Ribbentrop Pact, led to the outbreak of war. Poland and other East European and Central European countries are therefore called victims of totalitarian regimes.
According to Zakharova, Warsaw decided to return to the time of the Inquisition, declare historical science "heresy" and accuse the proponents of facts of "witchcraft."
The Russian Foreign Ministry reminded of the Nuremberg Tribunal, which recorded the truth. If the deputies of the Sejm do not believe in the decisions of the tribunal, then they should state this. In this case, it will be considered an attempt to review the results of the Second World War.
State Duma deputy Dmitry Novikov is sure that the adopted document is clear evidence of the Sejm's political bias. It is regrettable, he stated, that people are trying to rewrite history and do not pay attention to the facts. The deputy believes that this is happening for the sake of current political situation. The fact that Poland itself was hit hard by the aggression of Nazi Germany makes the situation even sadder.
Russkiy Mir
News by subject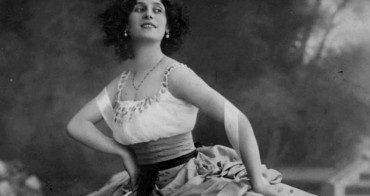 Today Russian ballet is a world-famous brand. It was Anna Pavlova, a famous Russian ballerina, who made it this way more than a hundred years ago. She was the one who suggested Sergei Diaghilev to include ballet performances in Russian Seasons. And soon the whole world was at Pavlova's feet. February 12 marks the 140th anniversary of the birth of this outstanding woman, whose name is remembered and whose talent is still admired all over the world.