Films about Russians' feats in world wars screened in Cyprus
/ Главная / Russkiy Mir Foundation / News /

Films about Russians' feats in world wars screened in Cyprus
Films about Russians' feats in world wars screened in Cyprus

23.12.2019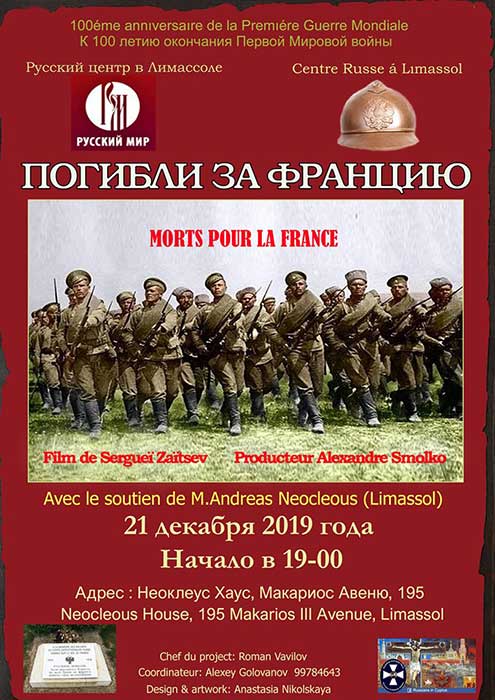 A cycle of film screenings devoted to exploits of Russians in world wars opened on December 21, 2019 in Limassol with the support of the Russian center. The cycle began with the screening of the Died for France documentary dedicated to the participation in the First World War of the Russian Expeditionary Force.
 "I am proud of this film, because 15 years ago I managed to open this page of our history, which was forgotten for the simple reasons that we used to consider the war imperialist, and the French, who were saved by the Russian army, failed to remember it back then. Although the fact that the Russians really saved France is evidenced by the words of the commander-in-chief of the allied forces during the First World War, Marshal Ferdinand Foch, who said that "if France is not erased from the map of Europe, then this is primarily due to the courage of Russian soldiers and officers, " producer, author of the idea and co-author of the script of the film Alexander Smolko said.
The film, which was watched by representatives of the Russian, Cypriot and British public, describes the fate of Russian soldiers and officers who went to help France in the framework of the Entente. It tells about their exploits in France and the difficult situation the soldiers faced when Russia left the war after the October Revolution.
Another film by Smolko - Allies. Faithfully - will be screened in Limassol. It is dedicated to the recollections of veterans of the anti-Hitler coalition countries about the events of World War II.
Roman Vavilov, Maxim Ryzhkov, Limassol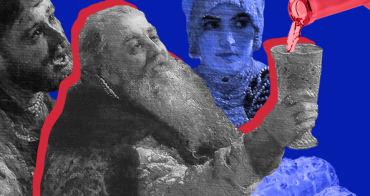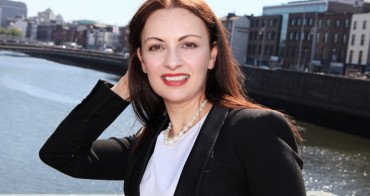 Our compatriot community includes a lot of dynamic female members that have managed to realize their potential in another countries and provide assistance to those who have faced difficulties. Elizaveta Donnery, a solicitor from Ireland, Natalia Zhukova, a family psychologist from Finland, and Anastasia Tikhonova, a member of the Russian Women Association in Malaysia and a volunteer helping women who face domestic violence, tell us about their activities.