Putin to open railway traffic on Crimean bridge
/ Главная / Russkiy Mir Foundation / News /

Putin to open railway traffic on Crimean bridge
Putin to open railway traffic on Crimean bridge

23.12.2019
The opening ceremony of the railway part of the Crimean bridge is held on Monday, December 23. President of the Russian Federation Vladimir Putin is taking part in it, RIA Novosti reports. The bridge connects Crimea and mainland Russia through the Kerch Strait. Thus, the railway communication between mainland Russia and the peninsula, interrupted five years ago, will be restored.
The first train with passengers will cross the bridge on the night of December 25. It will hit the road on December 23 from St. Petersburg and head to Sevastopol. The train will travel 2741 kilometers during almost two days.
More than six kilometers of the bridge pass over water, the rest goes over the bay bar and Tuzla Island. The railway is supported by three hundred and seven piers. The bridge consists of two paths so that trains can pass in both directions. The railway part of the Crimean bridge rises smoothly from a height of five meters above sea level and reaches thirty-five meters above the shipping channel. Train tickets for this destination went out of sale long time ago. Freight trains will begin to run along the Crimean bridge next summer. It is planned to launch trains to the cities of Crimea from several more regions by the beginning of the next holiday season.
The launch of railway communication will turn Crimea into a full year-round resort. And it will be easier for residents of the peninsula to get to the Krasnodar Territory or Rostov-on-Don.
The opening of freight traffic will stabilize prices for various groups of goods as the risks caused by ferry transportation will no longer be relevant. 
The construction of the bridge across the Kerch Strait has become an additional incentive for the development of bridge construction in the country. Sophisticated technological solutions found by Russian engineers for the Crimean bridge and successfully implemented in practice is a tremendous experience that can be applied at other construction sites.
Russkiy Mir 
News by subject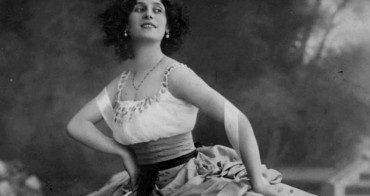 Today Russian ballet is a world-famous brand. It was Anna Pavlova, a famous Russian ballerina, who made it this way more than a hundred years ago. She was the one who suggested Sergei Diaghilev to include ballet performances in Russian Seasons. And soon the whole world was at Pavlova's feet. February 12 marks the 140th anniversary of the birth of this outstanding woman, whose name is remembered and whose talent is still admired all over the world.