St.Petersburg Fairy Tale project launched in Baltic States and Finland
/ Главная / Russkiy Mir Foundation / News /

St.Petersburg Fairy Tale project launched in Baltic States and Finland
St.Petersburg Fairy Tale project launched in Baltic States and Finland

10.12.2019
Photo credit: Rossotrudnichestvo
The city authorities of St. Petersburg are inviting children of Russian compatriots to attend New Year's performances in Estonia, Latvia, Lithuania and Finland, TASS reports. A series of performances, united by the name St.Petersburg Fairy Tale, are dedicated to the upcoming holidays - New Year and Christmas.
As the city administration explained, the project aims to popularize Russian culture in other countries. In addition, it promotes the unification of the Russian-speaking community and the strengthening of ties between the young generation of compatriots and Russia.
About six and a half thousand people can receive free invitations to the New Year's performance. They will see a musical fantasy based on the Brothers Grimm The Troubadour and His Friends fairy tale and The Adventures of Mom Moo and Her Friends play performed by actors of the Baltic House theater.
The tour began on December 9 and involves thirteen cities. Children in Sillamae, Kohtla-Järve, Narva and Tartu (Estonia), Liepaja, Daugavpils, Rezekne, Ventspils (Latvia), Vilnius, Kaunas and Visaginas (Lithuania), Helsinki and Tampere (Finland) will wait for the St. Petersburg Fairy Tale.
In the Baltic countries, each young spectator will be presented with an illustrated book about St. Petersburg, The Historical Alphabet with congratulations from the governor of the city Alexander Beglov.
Russkiy Mir
News by subject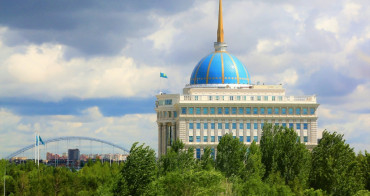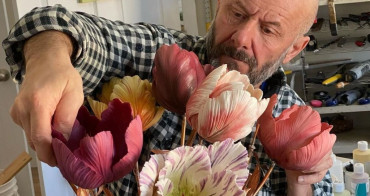 Vladimir Kanevsky moved from St. Petersburg to the U.S. in the 1980s. He's got engaged in creating porcelain flowers instead of architecture, which was an unexpected move even for him. Now designers of international fame collect exquisite bouquets by Vladimir Kanevsky, and the best museums of the world arrange exhibitions of his works.