Foreign ministers of 11 countries oppose attempts to falsify WWII results
/ Главная / Russkiy Mir Foundation / News /

Foreign ministers of 11 countries oppose attempts to falsify WWII results
Foreign ministers of 11 countries oppose attempts to falsify WWII results

09.12.2019
Photo credit: Dmitry Korotaev / Epsilon / Getty Images
The heads of the foreign affairs ministers of Russia and other CIS countries, as well as Serbia, issued a joint statement condemning attempts to falsify the outcome of World War II. The appeal, taken on the eve of the 75th anniversary of the Victory, was agreed on the sidelines of 26th OSCE Ministerial Council in Bratislava, TASS reported.
The statement said that WWII became one of the bloodiest in the history of mankind. The ministers called it a duty of modern society to preserve the memory of the heroes and victims of the war and not allow the memory of those events to be distorted. The ministers of eleven countries called direct vandalism regarding the monuments and burial places of Soviet soldiers, other manifestations of disrespect for them blasphemy and recognized as unacceptable.
The authors of the statement also expressed concern and indignation at the attempts of a number of states to justify and exalt the Nazis, which could lead to a new disaster. According to the heads of diplomatic missions, WWII convincingly showed what indulgence of nationalism and discrimination could lead to.
Russkiy Mir
News by subject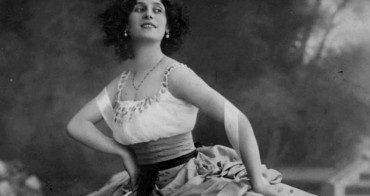 Today Russian ballet is a world-famous brand. It was Anna Pavlova, a famous Russian ballerina, who made it this way more than a hundred years ago. She was the one who suggested Sergei Diaghilev to include ballet performances in Russian Seasons. And soon the whole world was at Pavlova's feet. February 12 marks the 140th anniversary of the birth of this outstanding woman, whose name is remembered and whose talent is still admired all over the world.