Memory of Soviet soldiers honored in German cities
/ Главная / Russkiy Mir Foundation / News /

Memory of Soviet soldiers honored in German cities
Memory of Soviet soldiers honored in German cities

06.12.2019
Photo credit: russkoepole.de
Events in memory of Soviet soldiers, who died during the Second World War, took place in several cities of Germany. A funeral rally, a religious service and a special test in courage for young people was organized in Cologne. A memorial action was also held at the cemetery in Hamburg, where Soviet prisoners of war were buried, according to Russkoe Pole.
The funeral rally in Cologne was organized by members of Remembrance for the Future public organization. The participants laid flowers at the monument to Soviet soldiers, the priest of the local Orthodox church served litany for the fallen soldiers. The events were attended by Russian compatriots, including the siege of Leningrad veterans.
A handful of soil was taken from the cemetery in Cologne, where Soviet soldiers rest. The land will be transported to Russia, to the new church of the Armed Forces.
Thanks to the work of organizations of Russian compatriots, historical societies and people engaged in field searches in Germany, the descendants of Soviet soldiers can learn about the fate of their ancestors and find their graves decades later. A story like that happened to a family from Israel. During the war, their ancestor went missing, about two years ago they managed to find information about him on the Memorial website, it turned out that he was buried in the Olsdorf cemetery in Hamburg. The warrior's granddaughter and grandson arrived to honor the memory of the ancestor and take part in the action on the Day of the Unknown Soldier.
Russkiy Mir
News by subject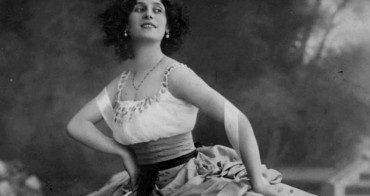 Today Russian ballet is a world-famous brand. It was Anna Pavlova, a famous Russian ballerina, who made it this way more than a hundred years ago. She was the one who suggested Sergei Diaghilev to include ballet performances in Russian Seasons. And soon the whole world was at Pavlova's feet. February 12 marks the 140th anniversary of the birth of this outstanding woman, whose name is remembered and whose talent is still admired all over the world.