Memorial service for Lyudmila Verbitskaya held in St. Petersburg
/ Главная / Russkiy Mir Foundation / News /

Memorial service for Lyudmila Verbitskaya held in St. Petersburg
Memorial service for Lyudmila Verbitskaya held in St. Petersburg

27.11.2019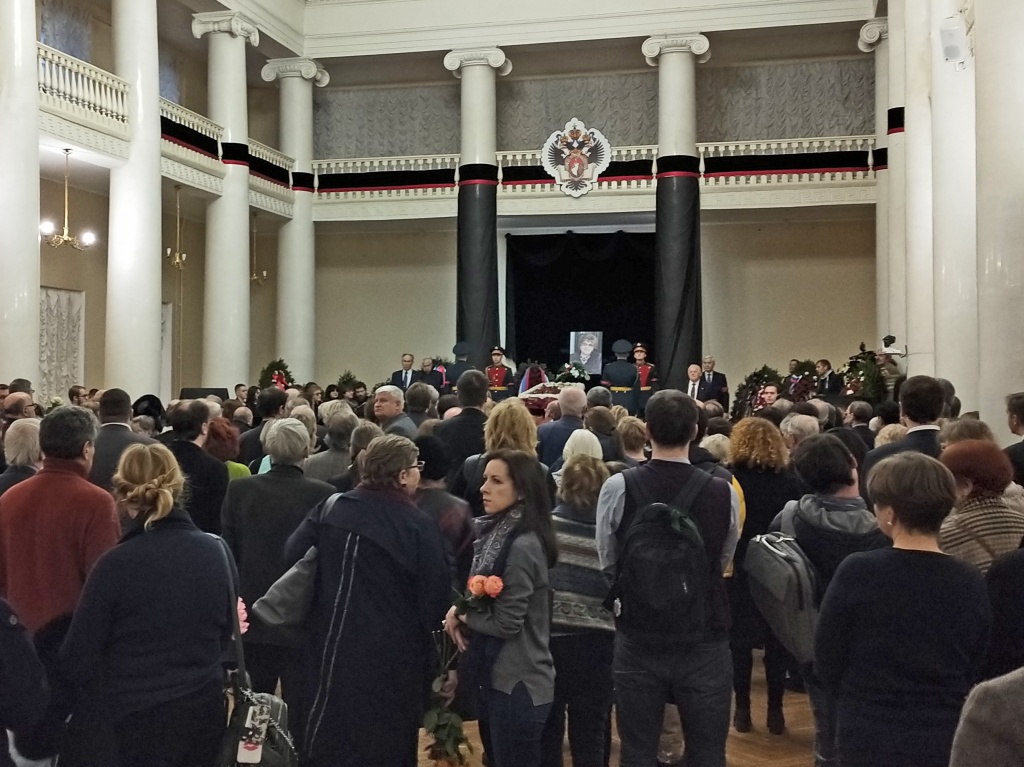 Prominent Russian officials, cultural and art figures, representatives of public organizations, including the Russkiy Mir Foundation, students and teachers of St. Petersburg State University, residents of the city gathered on November 27 at the Twelve Colleges building on Vasilyevsky Island. Many people came to say goodbye to Lyudmila Verbitskaya, a famous Russian scientist and public figure, who for a long time headed the St. Petersburg University, TASS reports.
In this building, one of the oldest in St.Petersburg, the university has been located for two centuries. The study of Lyudmila Verbitskaya was situated in the rector's wing of the building.
Russian president Vladimir Putin arrived at the farewell ceremony.
According to the executive director of the Russkiy Mir Foundation Vladimir Kochin, the death of Lyudmila Alekseevna Verbitskaya is a great loss for the entire Russian world.
Lyudmila Verbitskaya was a linguist and organizer of science, the president of St. Petersburg State University, the long-term president of the International Association of Teachers of Russian Language and Literature, the honorary president of the Russian Academy of Education, the chairwoman of the supervisory board of the Russkiy Mir Foundation and an outstanding public figure. She passed away on November 24.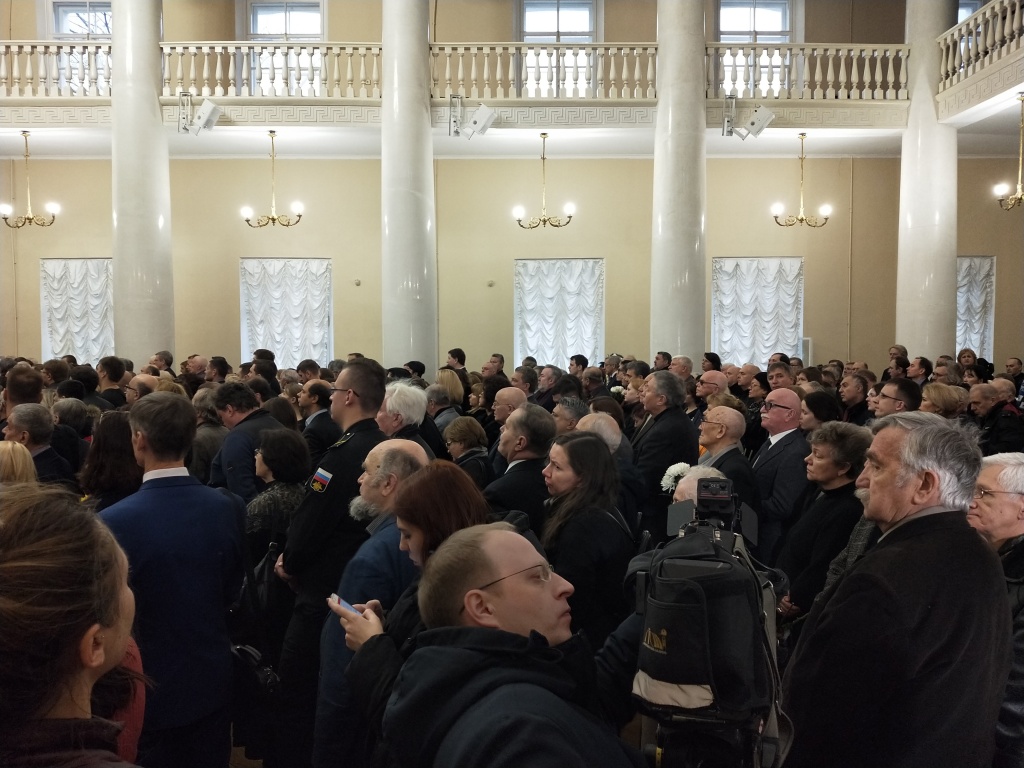 According to the speaker of the Federation Council Valentina Matvienko, Lyudmila Verbitskaya is one of the best philologists in the world. "In the difficult year of 1998, she came to me and suggested creating the first council under the government on the preservation of the Russian language, as it was no less important task than raising the economy. She was the rector in difficult times, but it was with her that new faculties began to open, she developed the university. She was a very liberal person, the doors of her office were always open for everyone."
 "Lyudmila Alekseevna Verbitskaya is the greatest page in the history of Russia," the minister of education Olga Vasilieva said. An amazing person passed away, beautiful in everything, for whom the Russian language was a matter of life. But her students and her work remained, the minister added.
The funeral service is scheduled in the church of the Smolensk Icon of the Mother of God. Lyudmila Verbitskaya will be buried today in the Northern Cemetery next to her husband - a prominent scientist and inventor Vsevolod Verbitsky. They lived together for over forty years.
Russkiy Mir
News by subject