Final of All-Russian Russian language competition held in Madrid
/ Главная / Russkiy Mir Foundation / News /

Final of All-Russian Russian language competition held in Madrid
Final of All-Russian Russian language competition held in Madrid

13.11.2019
On November 10, the Russian Center for Science and Culture (RCSC) hosted the final of the All-Russian competition in the Russian language, which was supported by the Russkiy Mir Foundation.
In 2019, over 400 children and adolescents from bilingual families and families of compatriots, as well as foreign students who study Russian as a foreign language, took part in the competition. Schools from Alicante, Almeria, Barcelona, ​​Valencia, Valladolid, Gandia, San Juan, Madrid, Mallorca and Torrevieja participated in the regional qualifying round.
This year adolescents from 14 to 17 years old, who had previously demonstrated confident knowledge of the Russian language, could also test their knowledge of Russian literature, history and culture.
This year, the competition was dedicated to fairy tales. Many tasks were also associated with works of the famous Russian poet Alexander Pushkin.
Most participants showed excellent results, thus confirming the high level of teaching the Russian language, literature and history in educational centers at the associations of Russian compatriots in Spain.
Winners of the competition received award cups and medals, as well as valuable gifts: electronic tablets and games; souvenirs and books were prepared for each finalist, and all participants without exception were awarded diplomas and diplomas.
The Organizing committee of the competition
News by subject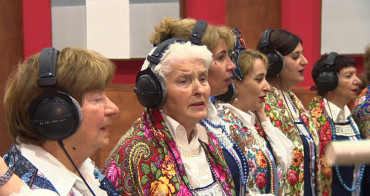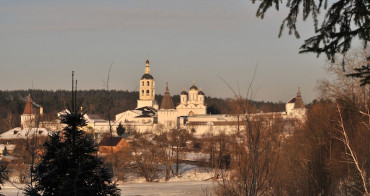 One of the most cozy towns in Russia, a member of the Association of Small Tourist Cities of Russia is located about 100 kilometers from Moscow. Borovsk makes visitors to fall in love with it at the first glance. Beautiful, typical Russian landscapes with river and churches, homey cafes, low-rise buildings and private houses decorated with naive art live under hovering spirit of the theoretical cosmonautics founder Tsiolkovsky.