Albert Einstein Bratislava Grammar School received books in Russian as gift
/ Главная / Russkiy Mir Foundation / News /

Albert Einstein Bratislava Grammar School received books in Russian as gift
Albert Einstein Bratislava Grammar School received books in Russian as gift

29.10.2019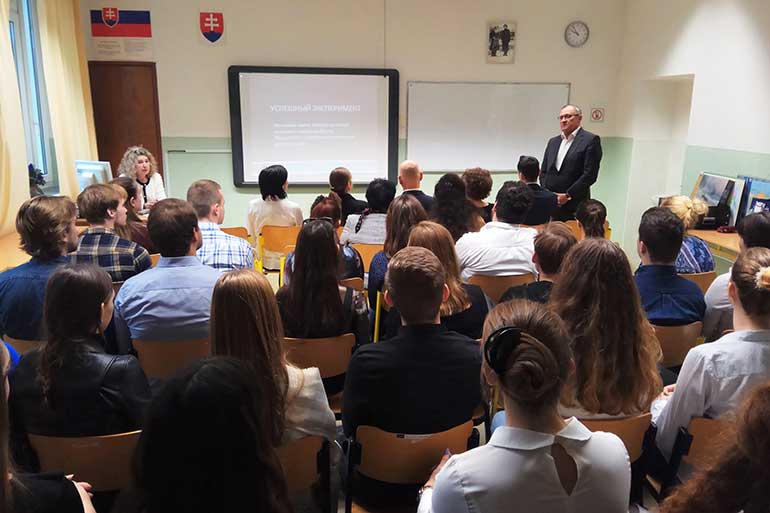 Every year in October, the Albert Einstein Bilingual Gymnasium in Bratislava celebrates School Day. Gymnasium has existed since 1953 and is one of the oldest in Slovakia. In bilingual classes they study the Russian language, as well as separate subjects, which are taught in Russian.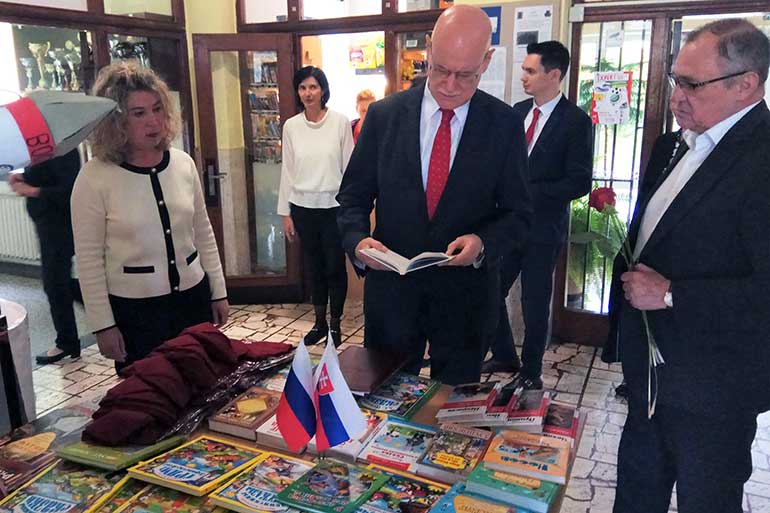 The school celebrations were attended by the Ambassador of the Russian Federation to Slovakia Alexey Fedotov. In his speech, he mentioned the possibilities of studying and working in Russia, internships and summer camps - Artek and Orlenok, as well as the new children's camp Ocean in the Far East.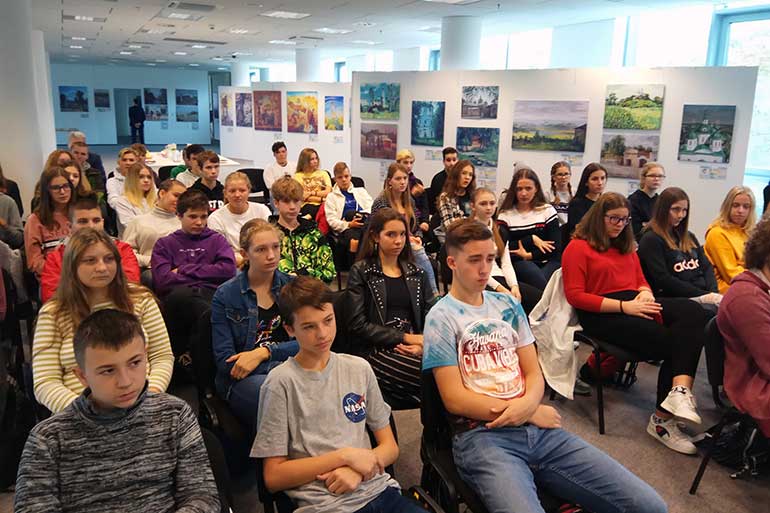 It was a great gift to receive books in Russian from the Russkiy Mir Foundation on this day. The head of the Russian Center of the European Foundation for Slavic Writing and Culture Alexander Bushuev congratulated the school authorities on the holiday and presented a collection of books, including textbooks and fairy tales, poetry and prose by famous Russian authors. Souvenirs with the symbols of the Russkiy Mir Foundation were also handed over.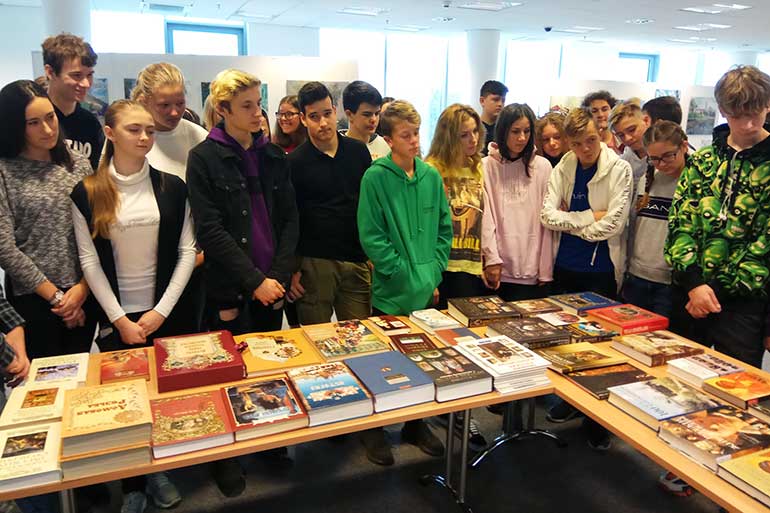 In conclusion, students made stories about their impressions of trips to Moscow, Voronezh, St. Petersburg and Crimea, read poetry and excerpts in Russian, sang the My Dear Old Men Russian song.
On October 18, 2019, the opening of the My Russian Province art exhibition took place at the Aircraft Gallery in Bratislava.
The exhibition includes 110 paintings and drawings (watercolor, pencil, linocut) by 98 artists.
The main symbol of the exhibition was the ancient Russian merchant city of Elabuga, one of the most beautiful cities of Tatarstan with a unique 1000-year history. Landscape works introduce the views of the city - ancient streets, churches, the chapel of Alexander Nevsky.
Alexander Bushuev, Bratislava
News by subject