Russkiy Mir Foundation congratulates Innsbruck University with 350th anniversary
/ Главная / Russkiy Mir Foundation / News /

Russkiy Mir Foundation congratulates Innsbruck University with 350th anniversary
Russkiy Mir Foundation congratulates Innsbruck University with 350th anniversary

16.10.2019
Leopold-Franzens-Universität Innsbruck, the biggest educational center of Austrian Tirol, the third largest university in Austria celebrates 350th anniversary this year.
Russkiy Mir Foundation congratulates university that hosts Russian Center from 2011. We wish our partners to flourish and the most ponderable scientific achievements!
Innsbruck  University invited its partners from all over the world. Scientific, cultural and festive events commemorate the jubileum.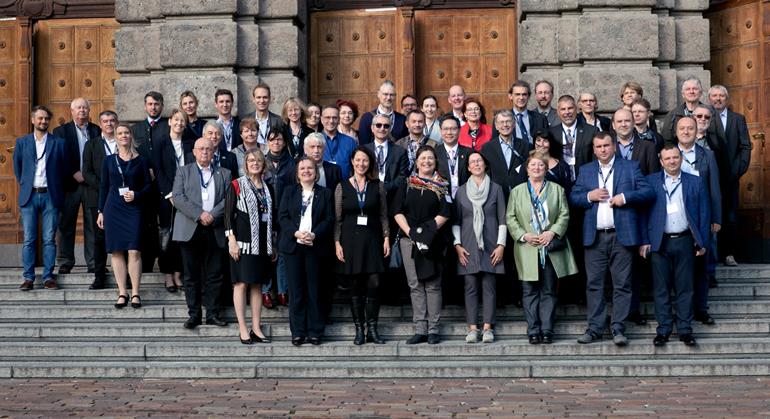 Innsbruck University partners' meeting
News by subject