Outstanding Russian music and ballet personalities discussed in Plovdiv
/ Главная / Russkiy Mir Foundation / News /

Outstanding Russian music and ballet personalities discussed in Plovdiv
Outstanding Russian music and ballet personalities discussed in Plovdiv

09.10.2019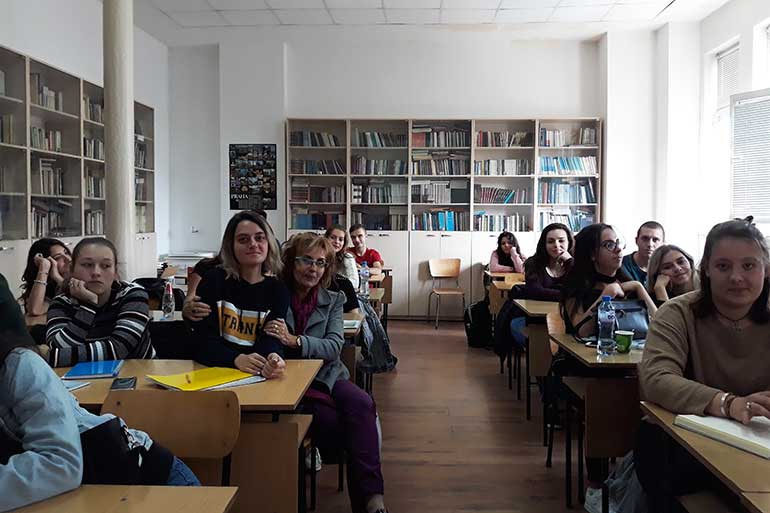 Russian Center at the Plovdiv University has raised a topic of outstanding Russian music and ballet personalities during Russia's country studies. The meeting was dedicated to the International Music Day and World Ballet Day celebrated on October, 1.
"We can't imagine talking about ballet without mentioning a great Russian Ballet contribution to world culture ли" – said the Russian Center head and associate professor Nadya Cherneva.
Possibilities of using songs for Russian as a second language learning were shown on example of some Russian contemporary songs. 
At the conclusion, Russian Center at the Plovdiv University and Grand Fouette ballet studio have announced the the  joint educational project – Etiquette and Russian classical ballet school to be opened in December.
Nadya Cherneva, Plovdiv
News by subject