International Russian language and culture expedition to be held in 9 countries
/ Главная / Russkiy Mir Foundation / News /

International Russian language and culture expedition to be held in 9 countries
International Russian language and culture expedition to be held in 9 countries

08.10.2019
International Russian language and culture expedition to be held in 9 countries, Russian Education website informs. Austria, France, Hungary, Poland, Latvia, Lithuania, Estonia, Bulgaria and Belorussia participate in this action.
There are several goals that this project, initiated by Education Ministry, aims to achieve: improve Russian language learning motivation, promote interest in Russian literature and culture, strengthen the position of Russian education and advanced training of RSL teachers. 
Lectures and master classes, round tables and methodological seminars will target not just teachers but also schoolchildren and students. In Belorussia students will have a lecture on linguistic myths and will learn about best vocabularies. In Latvia, RSL teachers will share exclusive methodologies and discuss how to make lessons more engaging. France and Austria to have lecture on new technologies in language stereotypes teaching. 
All events are free of charge.
Russkiy Mir
News by subject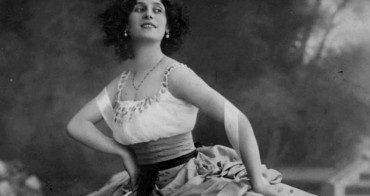 Today Russian ballet is a world-famous brand. It was Anna Pavlova, a famous Russian ballerina, who made it this way more than a hundred years ago. She was the one who suggested Sergei Diaghilev to include ballet performances in Russian Seasons. And soon the whole world was at Pavlova's feet. February 12 marks the 140th anniversary of the birth of this outstanding woman, whose name is remembered and whose talent is still admired all over the world.