Russian language is among five most popular for studying in Europe
/ Главная / Russkiy Mir Foundation / News /

Russian language is among five most popular for studying in Europe
Russian language is among five most popular for studying in Europe

04.10.2019
Photo credit: bakalavr-magistr.ru
Russian is in fifth place in Europe in the number of students studying at universities, REGNUM reports, citing the Termometro Politico online publication. According to the research results, the largest number of students of Russian live in Estonia. More than sixty-six percent of students study it. In Latvia, the number of students studying the Russian language exceeds fifty-seven percent. Lithuania closes the top three with an indicator of thirty percent.
The top five countries leading in the study of Russian also included Bulgaria and Slovakia. Almost a quarter of Bulgarian students want to speak Russian, in Slovakia there are just over nineteen percent of them.
Russian was more popular among European students than Italian, which ranks sixth in the same ranking.
The first four lines of the rating were distributed between English, French, German, and Spanish respectively.
Russkiy Mir
News by subject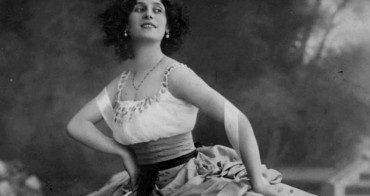 Today Russian ballet is a world-famous brand. It was Anna Pavlova, a famous Russian ballerina, who made it this way more than a hundred years ago. She was the one who suggested Sergei Diaghilev to include ballet performances in Russian Seasons. And soon the whole world was at Pavlova's feet. February 12 marks the 140th anniversary of the birth of this outstanding woman, whose name is remembered and whose talent is still admired all over the world.