Presentation of Russian fairy tale book and other events of Russian Center in Bratislava
/ Главная / Russkiy Mir Foundation / News /

Presentation of Russian fairy tale book and other events of Russian Center in Bratislava
Presentation of Russian fairy tale book and other events of Russian Center in Bratislava

03.10.2019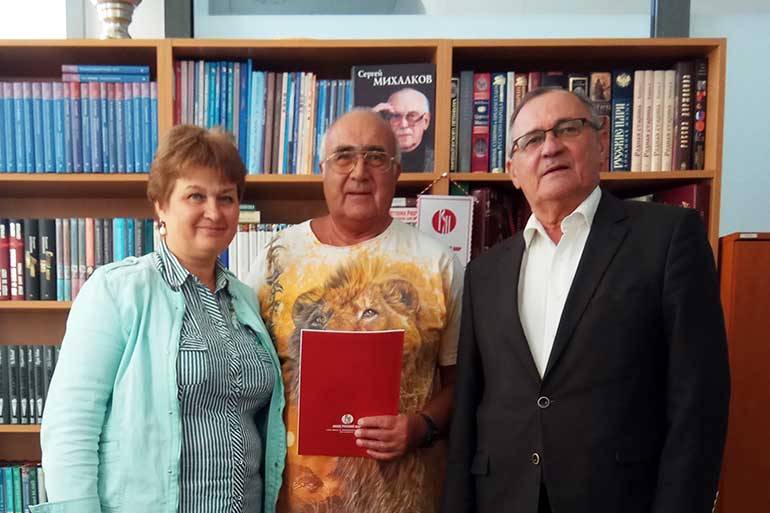 The presentation of the book of Russian fairy tales written by writer Mikhail Mikhailov and translated into the Slovak language took place on September 20, 2019, at the Russian Center of the European Foundation for Slavic Writing and Culture in Bratislava. The book is published in Slovakia in two languages.
He encountered difficulties in translation when mentioning Russian fairy tale characters in the book, such as Zmey Gorynych, Vodyanoy and others. Therefore, the author prepared detailed explanations so that it would be easier for children to get acquainted with Russian culture and understand the content of fairy tales.
On the same day, the book was presented at the Russian Center for Science and Culture. The event was attended by adviser-envoy of the Russian embassy in Slovakia Karl Tikhase and the mayor of the city of Nova Dubnica Peter Marushinets.
On September 26, the Aircraft Gallery in Bratislava hosted the opening of the International Art Dream and Dreamers exhibition.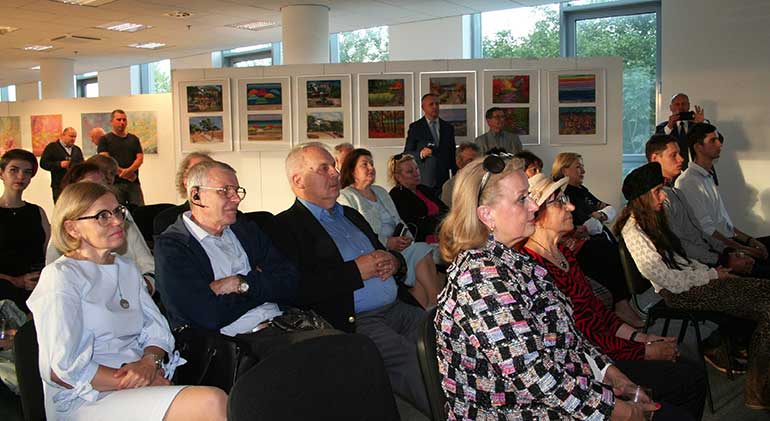 The exhibition presents the work of Ukrainian, Russian and Slovak artists, as well as the work of students of the Petrushka painting studio, working at the Russian Center. The exhibition features works by authors from 9 countries.
There was also a presentation of the Saksagan art almanac (Kryvyi Rih, Ukraine) and books by Ukrainian writer Andrey Duke, published in Russian. The son of a famous Ukrainian writer, in his work he continues the best literary traditions of the classical genre.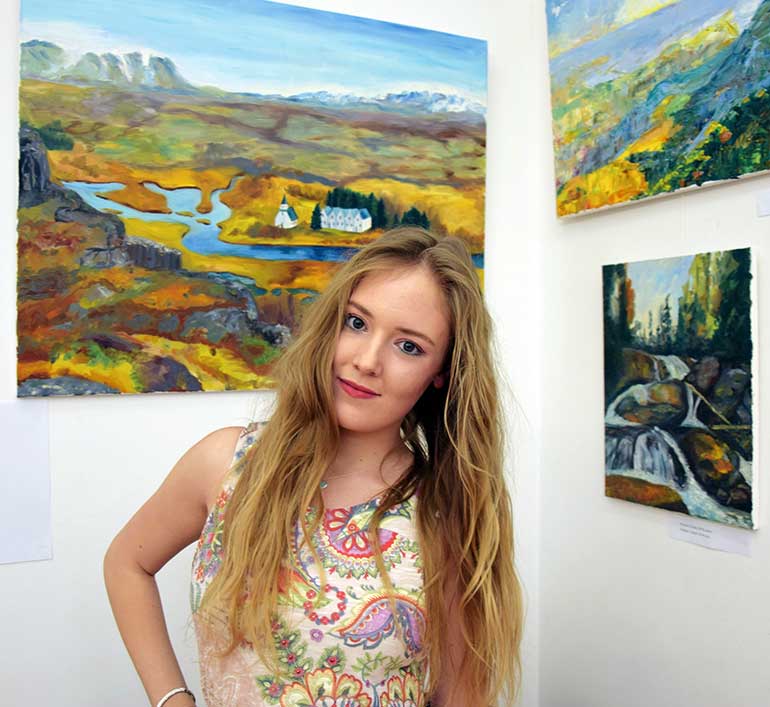 Slovak students, participants of the International Student Festival in Bulgaria, performed for the guests. They sang songs in Russian, Ukrainian and Slovak.
The opening ceremony was attended by employees of the Ukrainian Embassy in Slovakia, the Slovak-Ukrainian Friendship Society, employees of the Russian Center of the European Foundation for Slavic Writing and Culture, students of Slovak universities, creative intelligentsia, Ukrainian and Russian compatriots.
Alexander Bushuev, Bratislava
News by subject