Milan awes growing number of people wishing to learn Russian
/ Главная / Russkiy Mir Foundation / News /

Milan awes growing number of people wishing to learn Russian
Milan awes growing number of people wishing to learn Russian

25.09.2019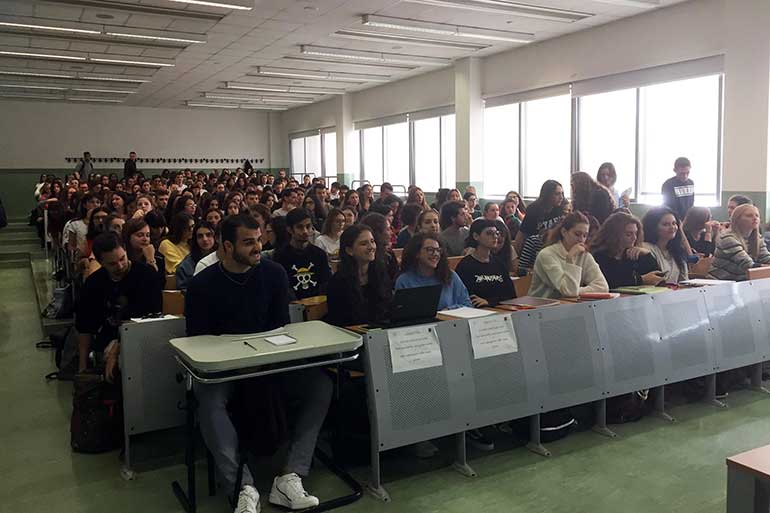 A presentation of the Russian Language Department and the Russian Center for freshmen took place On September 23 at the Faculty of Linguistics and Intercultural Communication at Milan State University.
The head of the Russian Center and professor at the University of Milan Paola Cotta Ramuzino congratulated all those present on the start of the school year and introduced the structure of courses for bachelors. Freshmen also learned what information and communication technologies the university had and how to use them.
The staff of the Russian Center spoke about the activities of the center and what additional opportunities it offered for studying the Russian language.
On September 24, the first lectures on the Russian language and Russian culture were held for the students. This year there has been an unprecedented increase in the number of people wishing to study the Russian language - more than 200 students attended the first lecture on language theory.
Oksana Bejenar, Milan
News by subject