Moiseyev Ensemble starts tour in Israel
/ Главная / Russkiy Mir Foundation / News /

Moiseyev Ensemble starts tour in Israel
Moiseyev Ensemble starts tour in Israel

18.09.2019
Photo credit: The State Folk Dance Ensemble named after Igor Moiseyev
The State Folk Dance Ensemble named after Igor Moiseyev Ensemble starts tour in Tel Aviv on September, 17, RIA Novosti reports. Famous dance group will perform in The Israeli Opera,  Tel Aviv from 17 to 20 of September. 
According to the group director Elena Scherbakova, for the first time Moiseyev Ensemble came to Israel 30 years ago. However they will perform  on the Israeli Opera stage for the first time. 
Photo credit: The State Folk Dance Ensemble named after Igor Moiseyev
The program is split in two parts. Choreographic performance Rock and Roll staged by Moiseyev in the beginning of 1960s was requested by the inviting side, Scherbakova said. Igor Moiseyev decided to do this show after the very first overseas tour when rock&roll was very popular in United States. Since the dance was prohibited in the US, maestro has created satiric show named Back to a Monkey. Today this artefact dance show is recreated, and audience loves it.
Back to a Monkey
Russkiy Mir
News by subject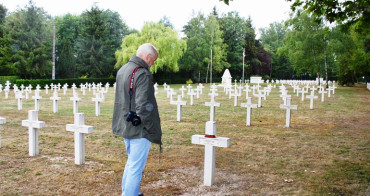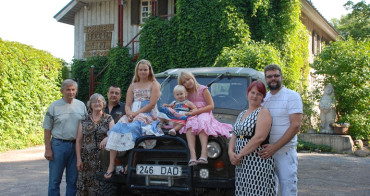 How do you rise to fame and become a popular blogger with 300,000 subscribers when you are a bit over 70? Arno Pavel, an Estonian pensioner, has found his recipe for success. At 72, he drove his UAZ from Tallinn to Vladivostok and back. Impressions from such a trip would have been enough for any person for a lifetime. But Arno did not stop there: over the past three years he has visited Petrozavodsk, Arkhangelsk, Syktyvkar, Orenburg, Astrakhan, Elista, Grozny and even the Kola Peninsula. He also wrote a book about his trips to Russia and plans to write another one.