French film producer with Russian roots wants to make Crimea documentary
/ Главная / Russkiy Mir Foundation / News /

French film producer with Russian roots wants to make Crimea documentary
French film producer with Russian roots wants to make Crimea documentary

10.09.2019
Photo credit: portal-kultura.ru
French producer Dimitri Korniloff, a direct descendant of Russian admiral Vladimir Kornilov and famous writer, winner of the Goncourt Prize Régis Jauffret are planning to make a feature about the modern Crimea. They announced the news during the visit to the Russian peninsula, the Krumskaya gazeta newspaper reports. 
According to the writer, the works of Leo Tolstoy, Fedor Dostoevsky, Nikolay Gogol, Vladimir Nabokov, Alexander Solzhenitsyn and other Russian classics had a great influence on him. Jauffret, known for his short stories, is called the French Chekhov. His friend Dimitry Korniloff believes that the Jauffret's works must be translated into Russian so that the Russian reader can recognize the "Russian soul" in his stories.
Korniloff is proud of his Russian roots and ancestors. Despite being busy with the release of features, he visits Russia regularly - it is his fourth visit to the Crimea. The director is also a member of the Franco-Russian Dialogue Association. In 2018, Korniloff presented his documentary at the Sevastopol festival dedicated to Russian immigrants who created a film studio in Paris in the 1920s.
Russkiy Mir
News by subject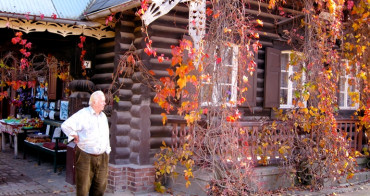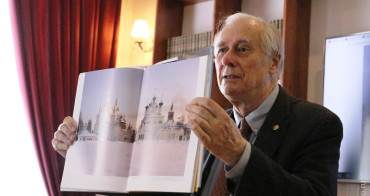 William Brumfield, a researcher of Russian architecture and Professor of the Tulane University (New Orleans), has travelled thousands of kilometers along passable and impassable roads of the Russian North. Architecture at the End of the Earth, his book published in the USA in 2015, became quite an event in the scientific community. Russian edition of Towards the White Sea has been published this year.