Russian World Foundation strengthens cooperation with Bulgaria
/ Главная / Russkiy Mir Foundation / News /

Russian World Foundation strengthens cooperation with Bulgaria
Russian World Foundation strengthens cooperation with Bulgaria

23.08.2019
The executive director of the Russkiy Mir Foundation Vladimir Kochin visited the city of Pleven, a symbolic place for the peoples of Russia and Bulgaria, during his trip to Bulgaria. One of the largest battles of the Russian-Turkish war of 1877 - 78 years took place there. As a result, Bulgaria was liberated from the Ottoman yoke. In addition, Pleven regularly hosts events with the participation of Russian compatriots. In 2019, the 12th Compatriot of the Year ceremony and the 19th Rally of Russian compatriots in Bulgaria were held in the city.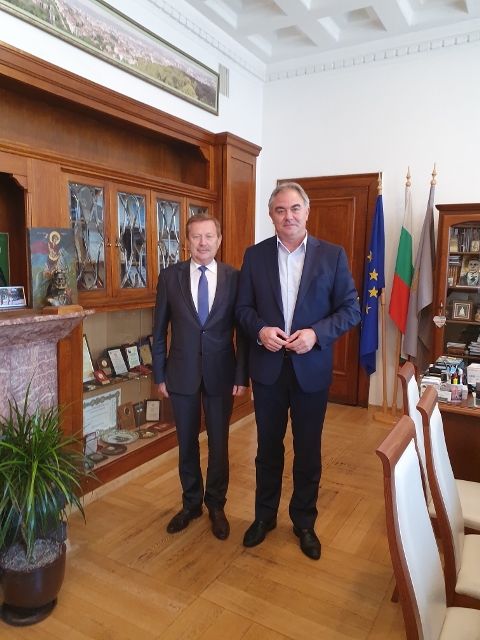 On August 22, 2019, Kochin held talks with Kmet (mayor) of Pleven Georg Spartanski. They discussed opportunities for cooperation, including plans to open a Russian center in Pleven. The negotiations were organized with the assistance of the Russian Embassy in Bulgaria, the adviser to the Russian embassy Shestakov took part in them.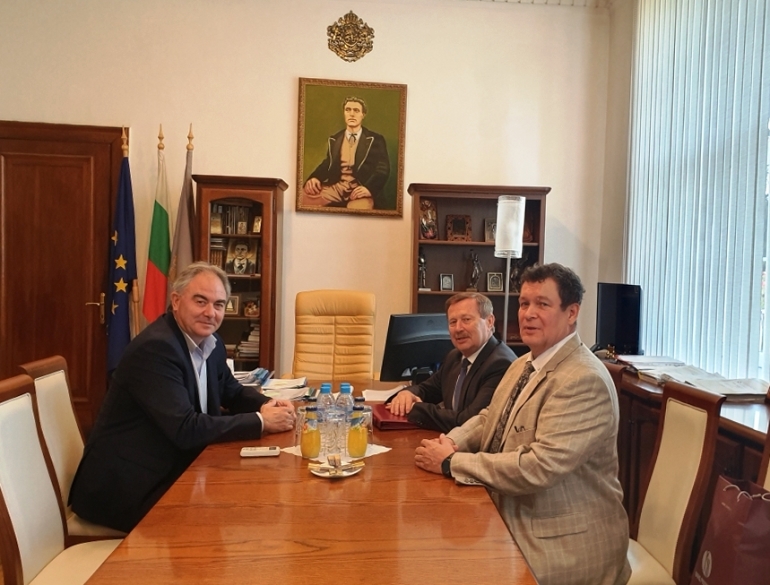 On August 19, the 11th International Qualification School Modern Pedagogical Technologies in Teaching Russian as a Foreign Language started in Varna - an annual international project of Chernoritsa Khrabra Varna Free University and the Russkiy Mir Foundation.
Russkiy Mir
News by subject