Young Russian scholars master modern pedagogical technologies in Varna
/ Главная / Russkiy Mir Foundation / News /

Young Russian scholars master modern pedagogical technologies in Varna
Young Russian scholars master modern pedagogical technologies in Varna

20.08.2019
The 11th International Qualification School called Modern Pedagogical Technologies in Teaching Russian as a Foreign Language has begun working in Varna.
The school is held in the anniversary year for the Russian Center. The first Russian center in the Balkans was opened in 2009. The executive director of the Russkiy Mir Foundation Vladimir Kochin congratulated all those present on this day. At the grand opening of the forum, he handed the Foundation's commemorative badge to Professor Anna Nedyalkova, chairman of the Board of trustees of Varna Free University Chernorizets Hrabarfor for her great contribution to the development of Russian-Bulgarian cooperation and the promotion of the Russian language and culture in Bulgaria. "We are proud of the high quality of teaching in Varna Free University Chernorizets Hrabar. We are proud of the fact that we have such a reliable partner in Bulgaria, we value this cooperation, "said the fund's executive director during the opening ceremony.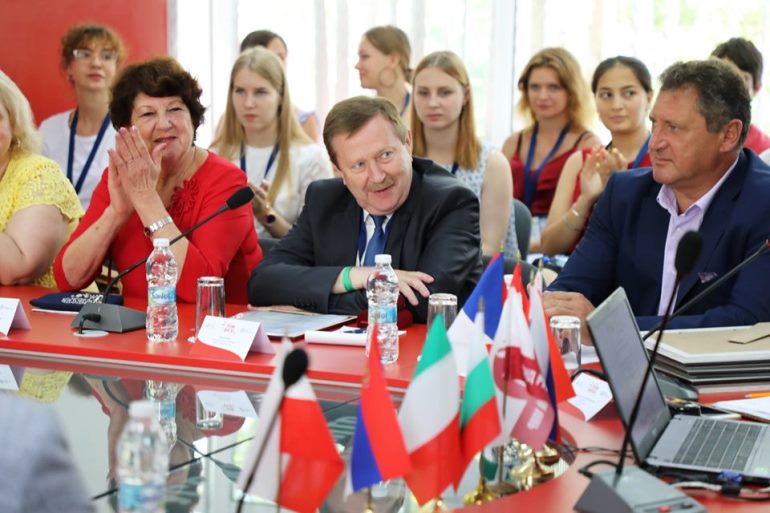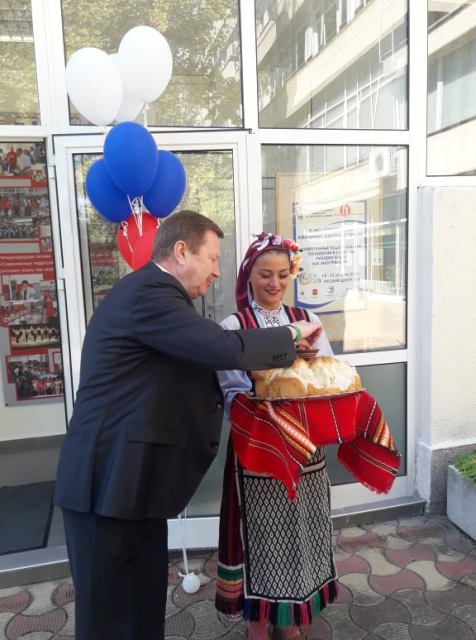 Vladimir Kochin assured that the Russkiy Mir Foundation would continue to support the International Qualification School in Varna, because "this project is very dear to us - it has acquired international status, gathers young Russian scholars in Europe, and has received the honorary Varna award, which we and the university are very proud of. "
In connection with the 10th anniversary of the Russian Center in Varna, Kochin awarded the fund's medal to Professor Galina Shamonina for her successful work in popularizing the Russian language and culture in Bulgaria.
The school is attended by students and teachers from 12 leading European universities. It passes under the patronage of the university president - Dr. Krasimir Nedyalkov.
Russkiy Mir
Russian Center in Varna
News by subject